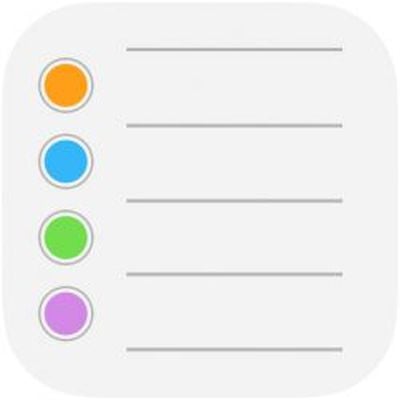 If you recently started using Apple's revamped Reminders app for iPhone and iPad, you may have noticed that when you mark a reminder in a list as completed, the next time you return to that list the completed reminder is no longer shown.
Apple appears to have chosen this default behavior to put the focus on reminders that still need to be actioned. Sometimes though, it can be useful to keep tabs on what you've already achieved in a list. Seeing the tasks you've accomplished can also give you encouragement and motivation when you're working on a project.
If you'd rather have any completed reminders stick around in your reminders list, simply follow the steps below.

Launch the Reminders app on your ‌iPhone‌ or ‌iPad‌.
Tap a reminders list you created under My Lists.


Tap the ellipsis button (the three encircled dots) in the top-right corner of the list.
Tap Show Completed at the bottom of the pop-up menu.
Don't need to see your completed reminders anymore? No problem. Simply repeat the above steps and you'll find the option to Show Completed in the last step has been replaced with Hide Completed.