Apple's iPhone 14, ‌‌‌iPhone 14‌ Plus‌‌, ‌iPhone 14‌ Pro, and ‌‌‌iPhone 14‌ Pro‌‌ Max come in different size options compared to last year's iPhone 13 series, but they still share similar design elements with Apple's 2021 models, such as an all-screen design and no Home button on the front.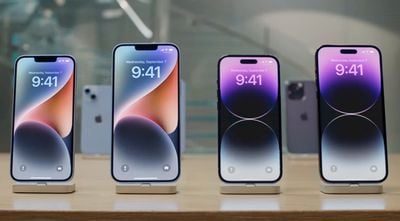 As such, the method of hard resetting or force restarting hasn't changed from the previous series. Still, if you're upgrading from a device with a Home button, keep reading to learn how to hard reset or force reset your ‌iPhone 14‌, as the process can come in handy if your device bugs out or stops responding for any reason.

How to Hard Reset the iPhone 14 (All Models)
Quickly press and release the Volume Up button.


Quickly press and release the Volume Down button.
Press and hold the Side button until the Apple logo appears, then release the Side button.
During this process, you will see a slider to power off the iPhone. You're going to want to ignore it and continue holding down the Side button until the screen goes black. At that point, the Apple logo will pop up, and after the restart is complete, the screen will activate once again.
Using the force restart process prevents you from having to shut the ‌iPhone‌ down entirely, which takes a few more steps and takes longer to boot up again.
If you do want to shut the ‌iPhone‌ down, you can do so by going to the General section of the Settings app, scrolling down to the bottom, and choosing the Shut Down option.