WhatsApp is rolling out a new ability for users to edit messages after they have been sent over the popular Meta-owned encrypted chat platform. Keep reading to learn how it works on iPhone and Android.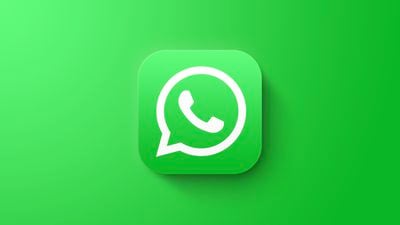 It's been a long time coming, but WhatsApp has finally brought its much-anticipated sent-message editing feature to the chat service.
When Apple released iOS 16, it introduced the ability to edit recently sent iMessages. Telegram also offers a similar edit-after-sending feature, and now WhatsApp is getting in on the action, too.
Now that the feature is officially rolling out, you can edit a message for up to 15 minutes after sending it in WhatsApp, which is the same duration that Apple gives iMessage users wanting to edit sent messages.
The feature is best used to correct typos, add context, or craft your message for better clarity, but you can also modify the entire contents of your message. Note that in WhatsApp, you can edit a sent message as many times as you want, but it is not possible to view older versions of modified messages, unlike iMessage.


Here's how it works.
In WhatsApp, open the conversation that contains the message you want to edit.
Press and hold your finger on the message in question.
Tap Edit in the pop-up menu that appears.
Edit the message's contents in the input field by moving the text cursor with your finger if required, and retype the message.
Tap the blue checkmark to indicate you're happy with your edited message to be sent.
The sent message has now been changed to reflect your edits. Note that you can only edit your own sent messages, not message bubbles sent by other users. If you can't see the Edit button in WhatsApp, either the feature hasn't quite rolled out to you yet or you need to update to the latest version of the app.