In iOS, Apple includes an option to reply to messages from the Lock Screen. This article explains why you might want to disable this function, and how to go about doing so.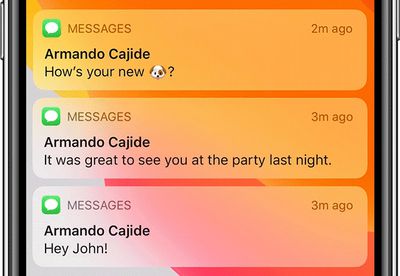 In early versions of Apple's mobile operating system, all that a user could access on an ‌iPhone‌'s Lock Screen was the time, date, any notifications, and the camera and flashlight functions. To gain access to anything else, you had to unlock the ‌‌iPhone‌‌. It was straightforward and secure.
These days, iOS allows for optional access to several additional features from the Lock Screen, including (but not limited to) the ability to reply to messages.
The "Reply with Message" feature is certainly handy to have, but it does leave open the possibility of someone else replying to your messages when you leave your ‌iPhone‌ unattended, whether as a prank or for some more nefarious reason.
Fortunately, you can disable the Reply with Message feature by following these steps.
Unlock your ‌iPhone‌ and open the Settings app.
Scroll down and tap Face ID & Passcode (or Touch ID & Passcode).
Enter your passcode at the prompt.
Scroll down, and under "Allow Access When Locked," toggle off the switch next to Reply with Message.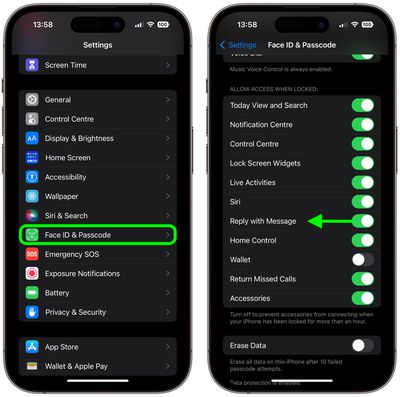 The Reply with Message function will be disabled with immediate effect, and will no longer be available from the Lock Screen, giving you that added level of security.