As with most Apple devices and accessories, the MagSafe Battery Pack that's designed for the iPhone 12 models is able to have its software updated over the air, which lets Apple introduce performance improvements even after the product's launch.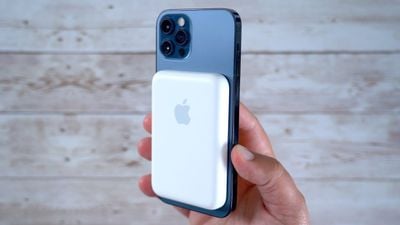 If you need to check the firmware version of your ‌MagSafe Battery Pack‌, you can do so using the Settings app. Here's how:
Attach the ‌‌MagSafe Battery Pack‌‌ to a MagSafe-compatible ‌iPhone‌.
Open up the Settings app.
Tap on "General."
Select "About" and then choose "‌‌MagSafe Battery Pack‌‌."
The firmware version is listed at the bottom of the "‌MagSafe Battery Pack‌" section.
Apple has not yet released new firmware for the ‌MagSafe Battery Pack‌ and there is no clear installation method for new firmware, but getting an update likely involves connecting the ‌MagSafe Battery Pack‌ to an ‌iPhone‌ running iOS 14.7 or later and waiting for it to be delivered over the air.