In macOS, System Information is a useful utility that provides you with a system report containing detailed information about your Mac, including the hardware that's connected to it, network connections, and your computer's software.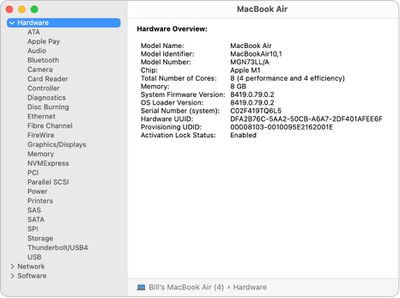 System Information is particularly handy if you're troubleshooting your Mac. Before you buy new hardware or software, you can also make sure it will work with your Mac by comparing the item's requirements with the system report.
But in macOS Ventura, the way you access System Information has changed, and isn't as obvious as it is in previous versions of macOS. There's a System Report button hidden away in System Settings, at the bottom of the General -> About menu. But there's a far quicker way to access it. Here's how.
Hold the Option key.
Click the Apple () symbol in your Mac's menu bar.
Choose System Information....

To print a system report from System Information, choose File -> Print from the menu bar. You can also save a system report by choosing File -> Save, then entering a name and destination for the report. Lastly, if you call Apple Support, you can assist the support technician by providing a copy of your system configuration. Simply choose File -> Send to Apple from the System Information menu bar.