Slice Intelligence
By MacRumors Staff
Slice Intelligence Articles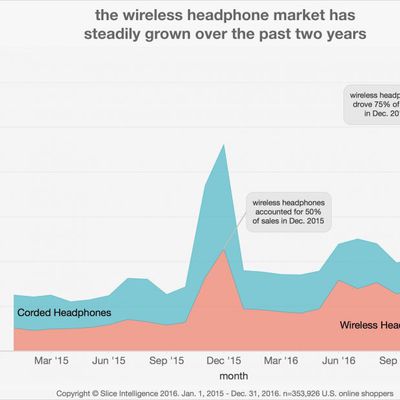 The wireless headphone market has steadily grown over the past year, new data from research firm Slice Intelligence suggests. In the U.S. last month, an estimated 75% of revenue from headphones sold online came from wireless models, up from 50% in December 2015, according to Slice Intelligence. Apple's new AirPods led the way, capturing an estimated 26% share of online revenue in the...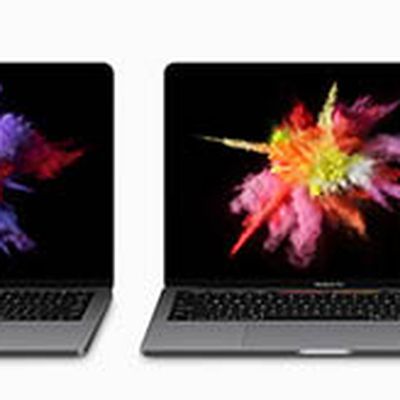 Apple's latest MacBook Pro has already outsold all competing laptops this year, according to new data shared by research firm Slice Intelligence. Slice Intelligence says the new MacBook Pro accumulated more revenue from online orders during its first five days of availability than the Microsoft Surface Book, ASUS Chromebook Flip, Dell Inspiron 2-in-1, and Lenovo Yoga 900, based on e-receipt ...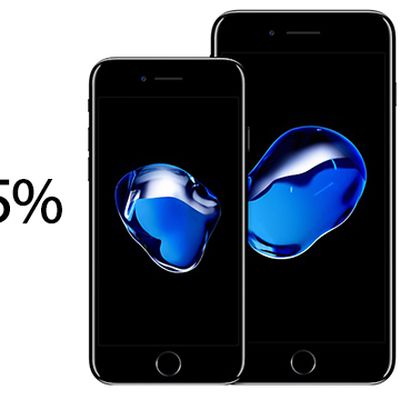 Slice Intelligence has shared new data that suggests the iPhone 7 Plus has outsold the iPhone 7 in the United States, marking the first time Plus-sized iPhones have proven more popular than 4.7-inch models, based on e-receipt data from nearly 32,000 customers who belong to the research firm's panel. The data shows that, in the first 48 hours of availability, 55 percent of customers ordered...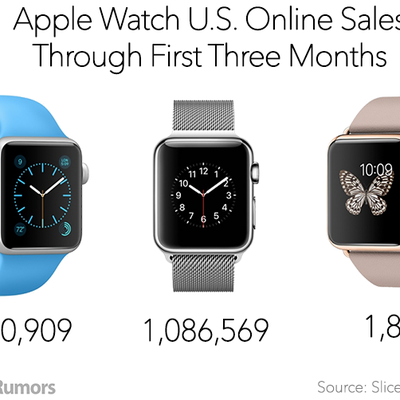 Apple Watch online sales in the United States are estimated to have totaled 3,039,353 at an average price of $505 through July 10, exactly three months after Apple began accepting pre-orders for the wrist-worn device, according to the latest data from market research firm Slice Intelligence obtained exclusively by MacRumors. The entry-level Apple Watch Sport has been the most popular model...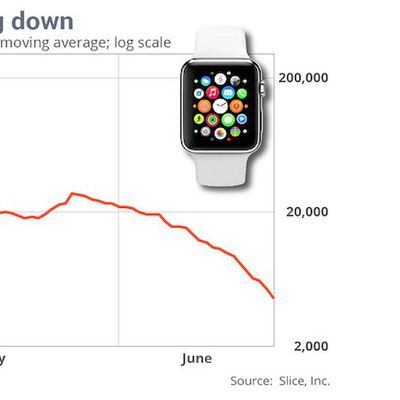 Apple Watch sales in the United States appear to have slowed down significantly in June based on new data that research firm Slice Intelligence shared with MarketWatch. Following a steep decline in the days after Apple Watch pre-orders commenced, which is to be expected of any product, daily U.S. sales remained relatively stable through May before experiencing a large drop-off last month as...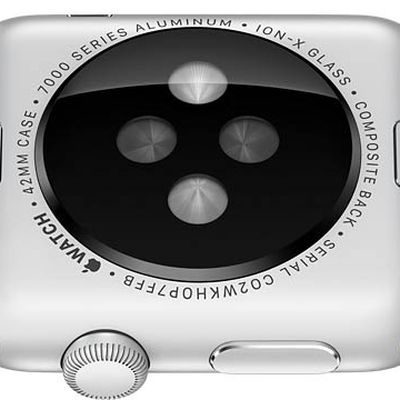 The latest data from Slice Intelligence, a digital commerce research firm that tracks email receipts, estimates Apple Watch sales at 2.79 million in the United States nearly two months after the wrist-worn device launched, according to Reuters. Slice Intelligence previously estimated 1 million Apple Watch pre-orders on April 10 and 2.5 million orders processed through late May. The report...