Recall Articles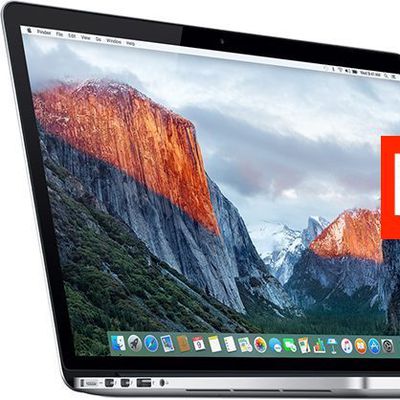 Last week, Apple launched a worldwide recall and replacement program for select 2015 15-inch MacBook Pro units, sold primarily between September 2015 and February 2017, due to batteries that "may overheat and pose a fire safety risk." Apple will replace affected batteries free of charge. The U.S. Consumer Product Safety Commission or CPSC has since indicated that Apple has received 26...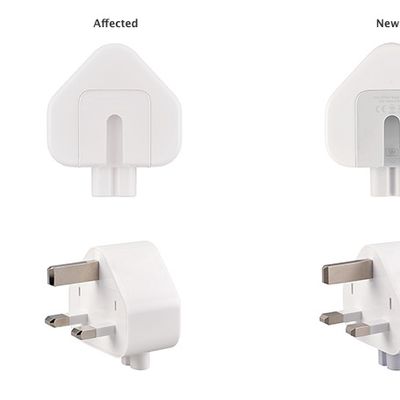 Apple today announced a voluntary recall of three-prong AC wall plug adapters designed for use primarily in Hong Kong, Singapore, and the United Kingdom. Apple states that, in very rare cases, affected Apple three-prong wall plug adapters may break and create a risk of electrical shock if touched. These wall plug adapters shipped with Mac and certain iOS devices between 2003 and 2010 and...

MixBin Electronics has recalled about 263,000 iPhone cases that were filled with liquid glitter, following "at least" 24 reports of users facing skin irritations, being burned, and even getting permanently scarred after the cases broke and the liquids seeped out. The cases were sold by Amazon, Henri Bendel, Tory Burch, Nordstrom Rack, Victoria's Secret, and MixBin itself, and were for the iPhone...

Apple today issued a voluntary recall for certain two-prong AC wall plug adapters designed for use in Argentina, Australia, Brazil, Continental Europe, New Zealand, and South Korea, due to the risk of electrical shock if touched in very rare cases. Apple has also advised customers to stop using affected plug adapters. Apple is offering a new, redesigned adapter for free to affected...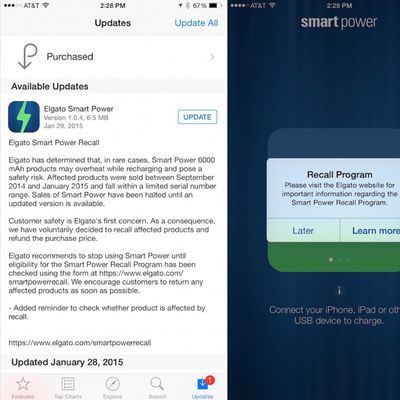 Elgato recently announced that it is recalling some of its Smart Power 6000 mAh battery packs, as they can overheat while recharging. The company sent out notices to app users today, letting them know about the recall. For those unfamiliar, the $99 Elgato Smart Power battery pack is a compact 6000 mAh external battery that integrated with an iOS app, a neat feature that allowed users to...