Pandora
By MacRumors Staff
Pandora Articles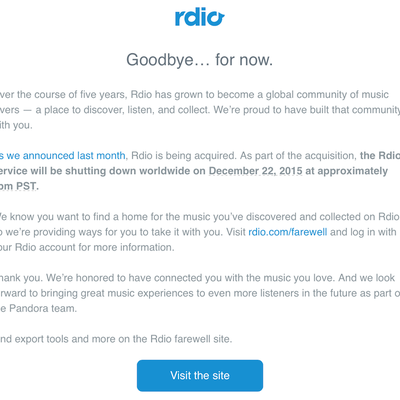 Last month Pandora announced that it acquired "key assets" and employees from Rdio for $75 million. Tonight, Rdio began emailing its users to let them know that it would officially shut down on December 22, 2015 at 5 p.m. PST. Rdio will also let its former subscribers download an archive of their favorite music and playlists in various formats so that they can import them into their new...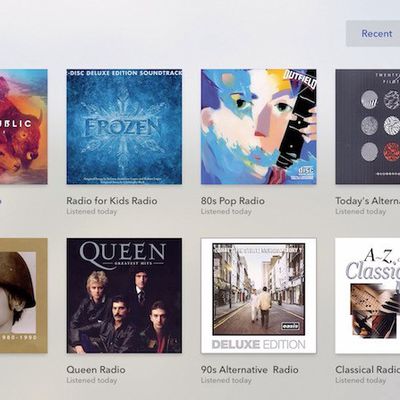 Popular streaming music service Pandora has launched an app for the new fourth-generation Apple TV, allowing Pandora listeners to play their favorite music and radio stations on their television sets. On the Apple TV, the Pandora app has a simple, streamlined interface with sections for managing existing stations, creating new stations and accessing account options, along with a "Now...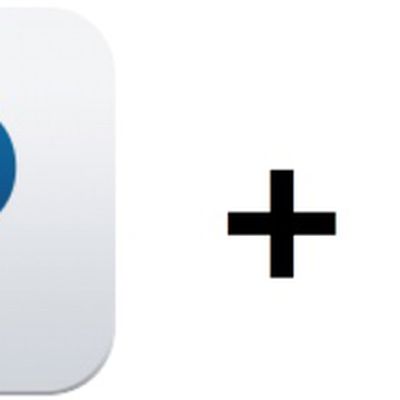 Two of the biggest Apple Music competitors and most notable names in the streaming music industry are joining forces, with Pandora today announcing its $75 million acquisition of "key assets" from Rdio. According to a press release on the acquisition, Pandora has gained unspecified "technology and intellectual property," and a number of Rdio's employees will be given roles at Pandora. Pandora...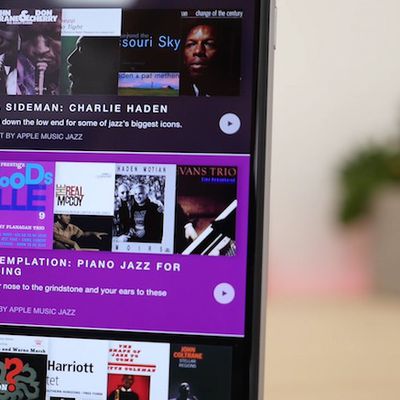 A new study by consumer research firm MusicWatch finds that 77% of iOS users in the United States are aware of Apple Music, with 11% currently using the streaming music service. Additionally, among those that signed up for Apple Music's three-month trial, 48% said they are no longer using the service and 61% reported they have turned off the auto-renewal subscription option in iTunes. Apple...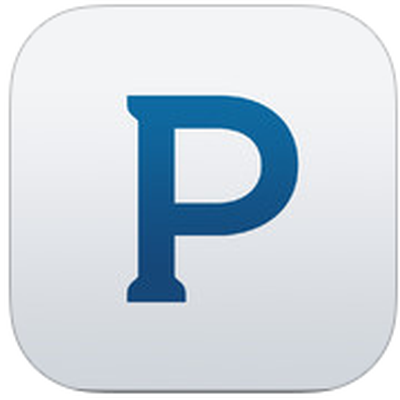 When Apple's CarPlay feature launched last year, Apple partnered with several music services to offer a variety of listening choices on the platform, including Spotify, iHeartRadio, Stitcher, Rdio, and more. Noticeably absent from CarPlay was Pandora, but that appears to be set to change. Pandora CFO Mike Herring spoke to Fox Business Network yesterday and said Pandora will "definitely be in...