Overcast
By MacRumors Staff
Overcast Articles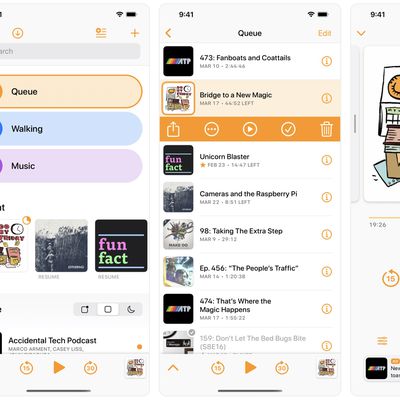 Developer Marco Arment's popular third-party podcast player Overcast received an update today that brings the largest redesign in the app's near eight-year history, with frequently requested features added and many under-the-hood improvements made. Firing up the updated app, regular users will first notice the overhauled home screen, with new customizable visual identities for playlists...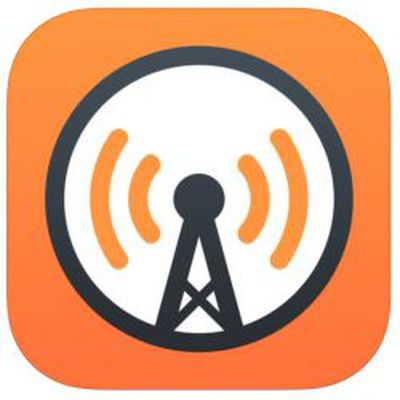 In the latest update to the popular podcast player, Overcast has overhauled its Apple Watch app to be more intuitive and bring several features that were previously only accessible on Overcast for iPhone. The newly designed watch interface ditches the horizontally scrolling panels to reveal features, and instead uses a single screen providing button access to settings, podcast library, and now ...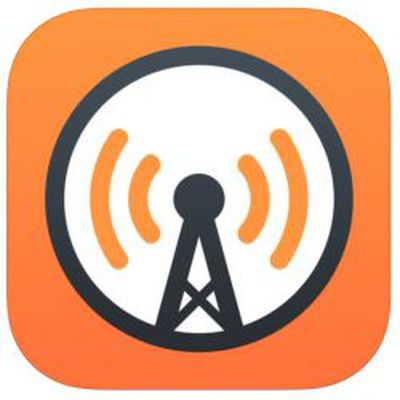 Overcast has been updated with support for sharing video and audio clips of podcasts, streamlining the process for both podcast creators and listeners. In a blog post on his website, Overcast developer Marco Arment explains why he created the clip-sharing feature: Podcast sharing has been limited to audio and links, but today's social networks are more reliant on images and video, especially...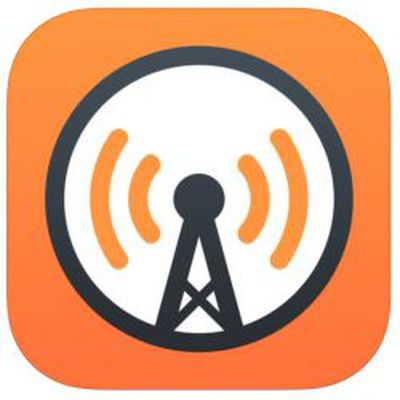 Overcast version 5.0.2 was released today, bringing additional Siri Shortcuts in iOS 12 and new Apple Watch complications to the popular third-party podcast player. The new Apple Watch complications can be located on the central or corner positions of the Infograph watch face that features on Series 4 models, offering users another way to quickly launch the app from their wrist. For fans...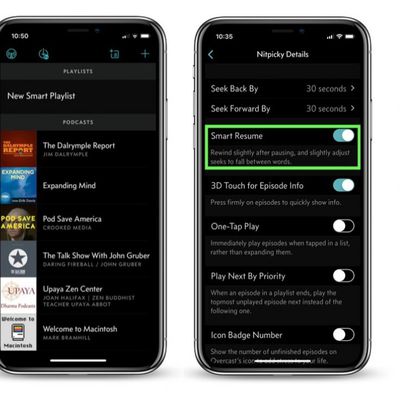 Overcast for iOS reached version 4.1 today, adding a handful of noteworthy features to the popular third-party podcast player. First up is Smart Resume, which aims to reduce the impact of playback interruptions. With the new feature enabled, podcast playback jumps back a few seconds after the podcast has been paused, to help remind the listener where they left off in the conversation....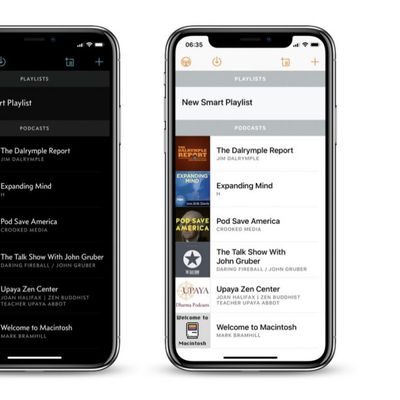 Popular third-party iOS podcast app Overcast reached version 4.0.1 on Thursday, bringing some much-requested features including a new true-black dark theme and sleep timer option. New Black dark theme compared to Light theme with System font option enabled The new Black theme, shown above, joins the existing Light and Dark themes, and has been designed with the iPhone X in mind, offering a...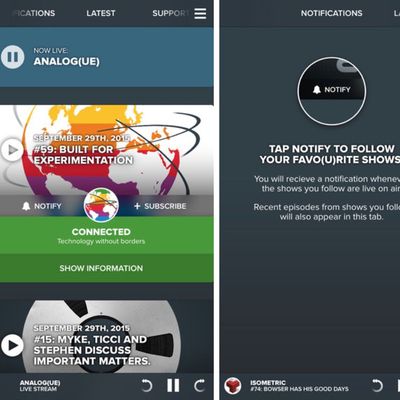 Independent podcast network Relay FM today launched its first iOS app, giving Relay FM listeners a dedicated spot to listen to their favorite podcast shows. The app is designed to allow users to discover new podcasts to listen to and then subscribe to their favorites, with push notifications sent whenever a show is streaming live. Relay FM's new app has a clean, vibrant look with eye-catching...