CNBC Articles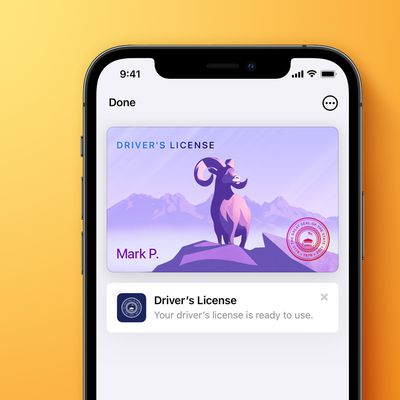 Apple's agreement with U.S. states looking to add digital ID cards such as driver's licenses to the Wallet app includes strict terms and charges footed to the taxpayer, according to fintech consultant Jason Mikula and CNBC. The ability to add a driver's license or ID to the Wallet app is a new feature in iOS 15. Customers will be able to tap the plus icon at the top of the Wallet app to add...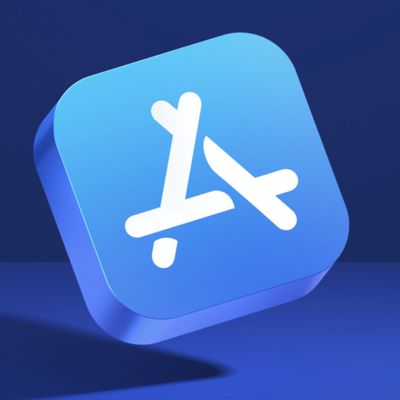 Apple's App Store saw unprecedented growth in 2020, grossing more than $64 billion in sales, according to a report by CNBC. The figure is up from an estimated $50 billion in 2019 and $48.5 billion in 2018. This is a significant growth of 28 percent in 2020, compared to growth of just 3.1 percent in 2019. Apple does not disclose how much revenue its ‌App Store‌ makes every year, but it...

In a new interview for CNBC, The Wall Street Journal's Joanna Stern and Daring Fireball's John Gruber discussed their thoughts about Apple's transition to Apple Silicon with the M1 and showed a real-world comparison of the new MacBook Pro's 720p camera. During the course of the interview, it became apparent that Gruber was using the ‌M1‌ MacBook Pro's built-in webcam, while Stern actively ...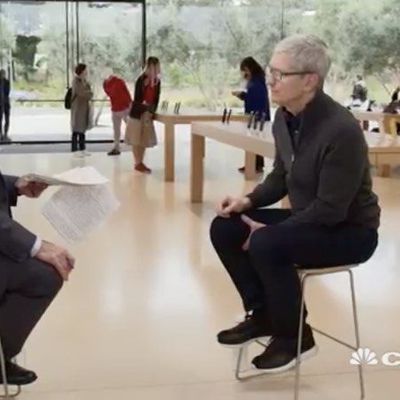 Apple CEO Tim Cook will appear on CNBC's "Mad Money" show this evening, where he will speak with host Jim Cramer, and ahead of the interview, CNBC has shared some of what was discussed. The topic was, of course, Apple's recent guidance downgrade, where Cook said that factors like poor sales in China, a strong U.S. dollar, and cheap battery replacements impacted Q1 2019 earnings. According ...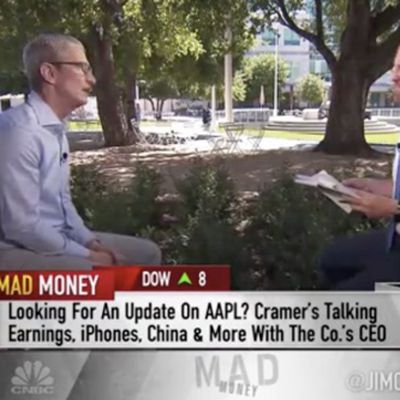 Apple CEO Tim Cook sat down with Mad Money host Jim Cramer this evening, where he discussed Apple's recent earnings results and delved into topics like an upcoming investment fund, the company's plans for television, the iPhone's impact on consumers, and Apple's overall impact on the world. During the show, Cook said Apple plans to create an advanced manufacturing fund with a $1 billion...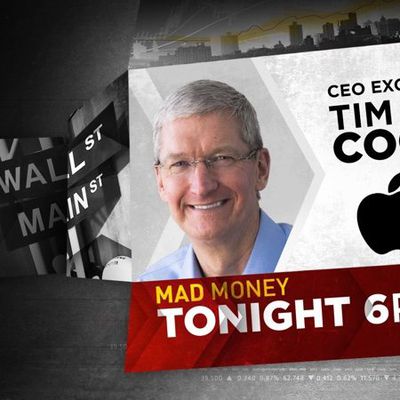 Apple CEO Tim Cook will appear on CNBC's Mad Money this evening, where he will speak with host Jim Cramer. According to a tweet from the Mad Money Twitter account, Cook will talk about the future of Apple, China, iPhone sales, and more while on the show. EXCLUSIVE: Apple CEO Tim Cook discusses the iPhone, China & more with @JimCramer.Full interview airs on @MadMoneyonCNBC tonight at 6pm ET. pic ...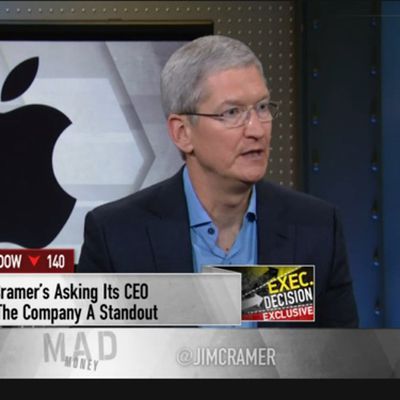 Apple CEO Tim Cook spoke with CNBC's Mad Money host Jim Cramer yesterday for a two-part interview covering a wide range of topics. In the second portion of the interview, which aired tonight, Cook talked about Apple's recent feud with the FBI, what Apple stands for, and who he personally admires. On a question about what Apple stands for and what he's most proud of, Tim Cook said Apple...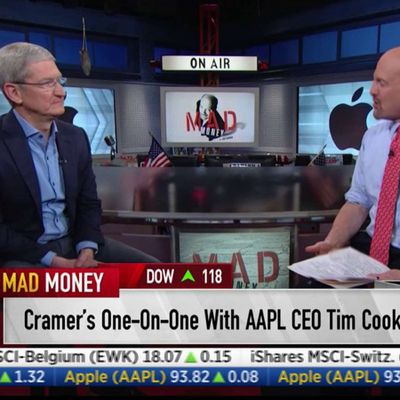 Apple CEO Tim Cook today sat down with CNBC Mad Money host Jim Cramer, where he discussed his thoughts on innovation, the future of the iPhone and the Apple Watch, the growth of Apple services, Apple's performance in China, and more. Last week, Apple reported its first year-over-year revenue decline since 2003, announcing $10.5 billion in profit on $50.6 billion in revenue. Apple also saw its...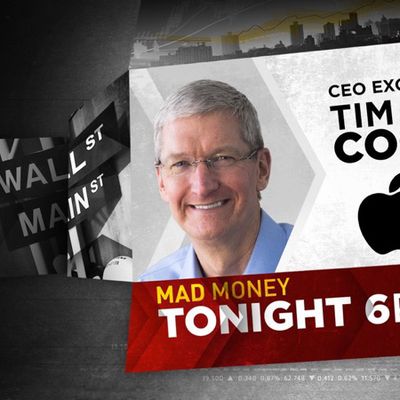 Apple CEO Tim Cook will appear on CNBC's Mad Money this evening, where he will speak with host Jim Cramer. On the show, Cook is expected to discuss Apple's future in China, his outlook on innovation, what's next for the iPhone, Apple Watch, and Apple services, and whether Apple is pursuing any potential acquisitions. GUESS WHO'S BACK? The man behind the BIG Apple CEO @tim_cook, is here for an ...