Brave Articles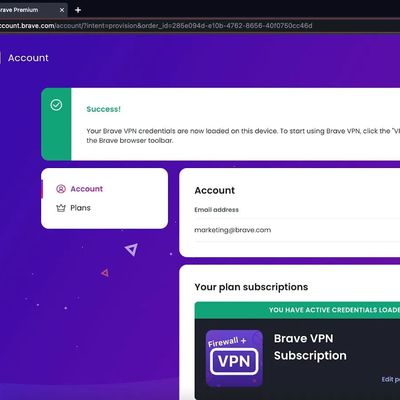 Alternative browser company Brave today announced that its Firewall + VPN service has expanded to the desktop, which means it is available for use on Macs and PCs in addition to iPhones, iPads, and Android devices. Brave has long offered a VPN service on the iPhone and iPad, but now it will be available cross-platform for Brave users. The Brave VPN subscription is priced at $9.99 per month...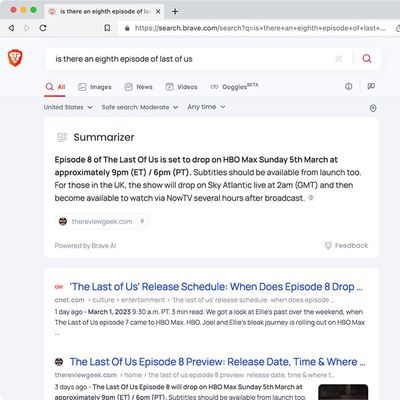 Open-source privacy-focused browser Brave today introduced a new "Summarizer" option for its dedicated search engine, Brave Search. Powered by large language models (LLMs), the Summarizer is designed to offer up concise answers at the top of the Brave Search results page for any query. This is not a generative AI model like OpenAI, as the LLMs trained by Brave are processing multiple sources ...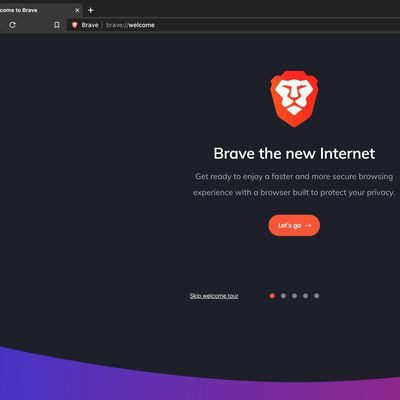 Privacy-focused browser Brave has updated its iOS app with a new Privacy Hub feature that displays a summary of the trackers it has blocked for specific sites or over a given time span. Similar to Safari's Privacy Report, the new Privacy Hub in version 1.38 of the browser is designed to educate users about trackers and other privacy threats Brave is blocking. This update also improves...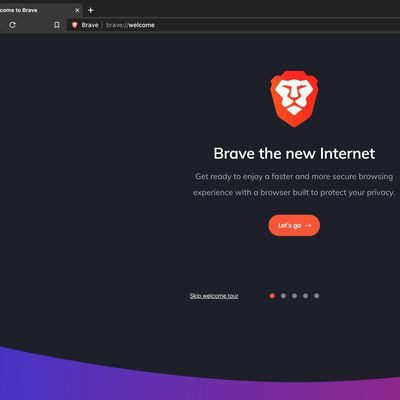 Privacy-focused browser Brave has announced a new feature that bypasses pages rendered with Google's AMP framework and automatically redirects users to the original website. AMP, or Accelerated Mobile Pages, is Google's non-standard subset of HTML that renders page content to make it look like its coming from the original publisher's website, when in fact it's being served from Google's...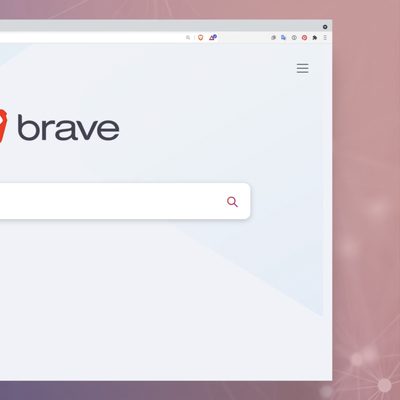 The increasingly popular privacy-focused browser Brave is officially saying goodbye to Google as its default search engine, replacing the world's most popular search engine in favor of "Brave Search," the company announced in a blog post. Brave Search is Brave's answer to customers wanting a "privacy-preserving" search engine, and it's built using Brave's own "independent index, and doesn't...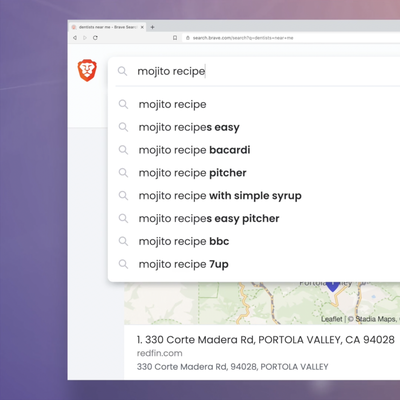 Brave, the browser which has gained momentum and popularity in recent years, is taking another leap forward in its quest to offer users a more private and secure internet experience. Starting today, Brave browser users will have access to Brave Search in beta, a completely new search engine that offers "unmatched privacy." Brave Search was announced last March, and since its announcement,...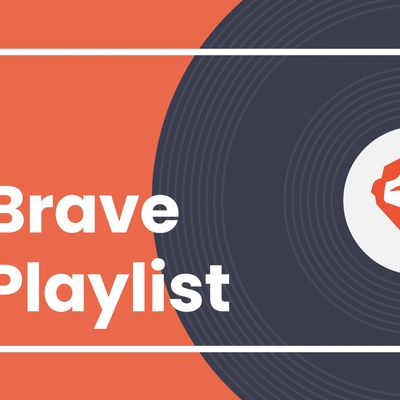 The Brave Browser available on iPhone and iPad today gained a new Playlist feature that's designed to save audio and video content in an easy-access queue. Users can keep a list of videos, songs, podcasts, and more, and then access it from the Brave browser at any time by tapping on the Brave Playlist option from the menu in the app. Adding any media to the Playlist is as simple as...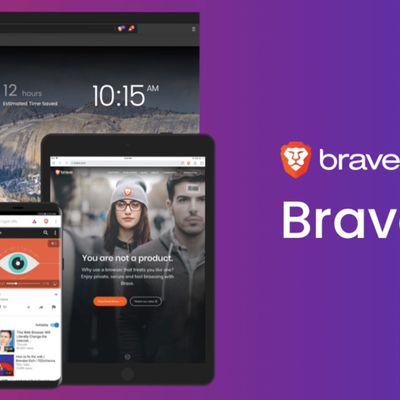 The developers behind the Brave browser today announced some changes for the iOS version of Brave, which are being implemented to comply with Apple's App Store rules. A new version of the Brave browser being released today for the iPhone and the iPad removes features that allowed people to earn rewards for browsing and to tip creators. Brave has a system that allows those using the browser...