Apple Research
By MacRumors Staff
Apple Research Articles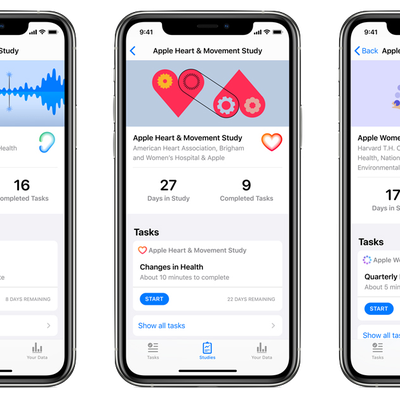 Apple today updated its Apple Research app to introduce updates for its Apple Hearing Study and its Apple Heart & Movement Study. There's a new "Speech in Noise" test that's available in the Apple Hearing Study, with the test designed to help researchers understand participants' hearing ability under various circumstances, including when background noise is present. For the Apple Heart &...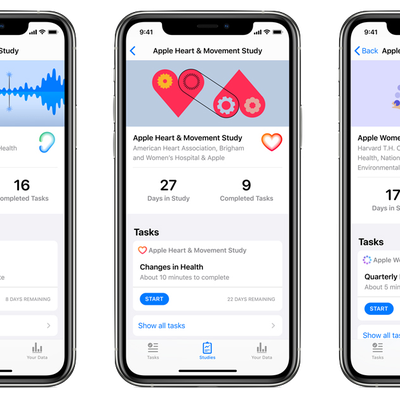 Apple today updated its Research app for the iPhone and the iPad to add AirPods Pro support for an ongoing hearing study. According to Apple's release notes, the app now supports ‌AirPods Pro‌ and includes an improved VoiceOver experience for those participating in the hearing study plus battery life improvements on Apple Watch.This update includes new features, improvements and bug fixes...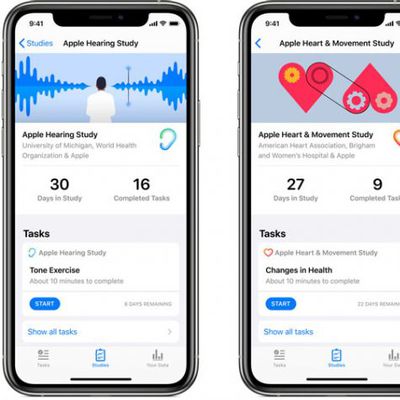 Apple today announced it has released its Research app with three studies related to heart and movement, women's health, and hearing. The app is designed to make it easier for iPhone users to contribute to medical research. iPhone users in the United States can download the free Research app from the App Store and enroll in the multi-year studies starting today. After enrolling in a study,...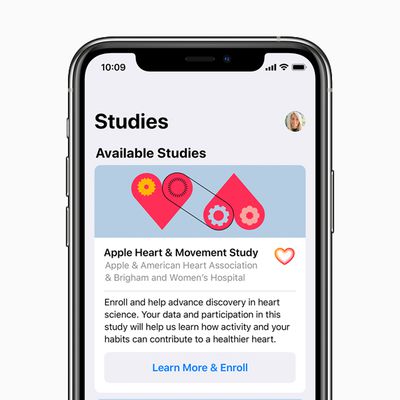 Apple today announced three new medical studies in partnership with leading academic and research institutions. The studies will be available through Apple's new Research app, available as a free download in the App Store later this year. The studies include:- Apple Women's Health Study: In partnership with Harvard T.H. Chan School of Public Health and the NIH's National Institute of...