Apple Music Connect
By MacRumors Staff
Apple Music Connect Articles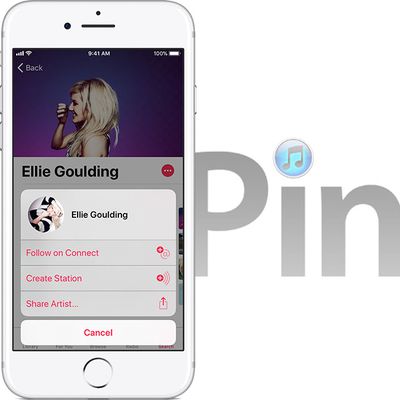 Apple today announced that its Apple Music Connect social platform for artists is in the process of shutting down, suffering the same fate as Ping, the company's previous social network for music removed from iTunes in October 2012. In a letter shared with artists via 9to5Mac, Apple said artists will no longer be able to post to Connect as of today, with the feature now removed from artist...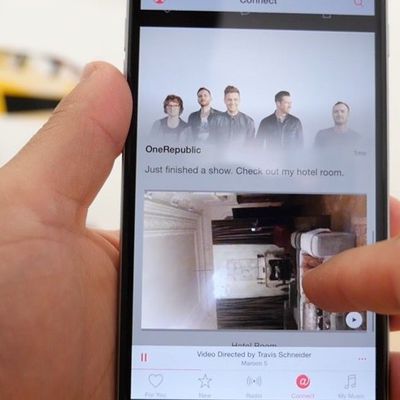 Earlier this week rumors suggested that an Apple Music overhaul is being prepared for a worldwide reveal at WWDC this June, with a launch in the fall within iOS 10. New details shared today by 9to5Mac indicate that one of the streaming music service's least-used features -- the social network-like section called Connect -- will be "demoted" in the overhaul and removed from the app's tab bar...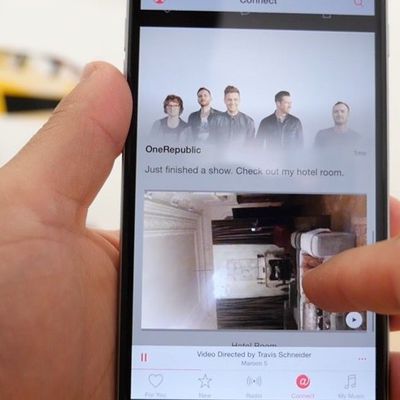 Eight months after posting a detailed summary of the "clunky" behind-the-scenes process musicians have to go through when using Apple Music Connect, Dave Wiskus decided to revisit his stance on the platform to see if Apple had made any notable changes to its grasps at socially connecting artists and fans. Wiskus -- an app developer and lead singer for the band Airplane Mode -- admitted in the...

After the launch of Apple Music earlier in the week, many users began searching and following their favorite artists on Apple's new social platform Connect, which aims to showcase new songs, videos, and pictures to fans of artists like Pharrell, Dr. Dre, and more, directly within the app. The process that artists have to take to create content for their fans was unknown, until today, when app...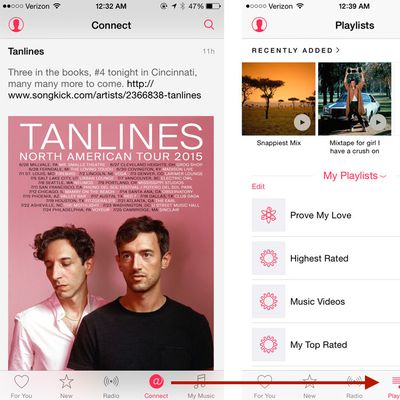 Earlier today, Apple launched their much anticipated Apple Music streaming service. The iPhone app includes dedicated tabs called "For You", "New", "Radio", "Connect", and "My Music". The first two tabs offer areas for music discovery, while "Radio" provides themed stations as well as Apple's own Beats 1 Radio. Meanwhile, the last tab, "My Music" provides you with access to the rest of your...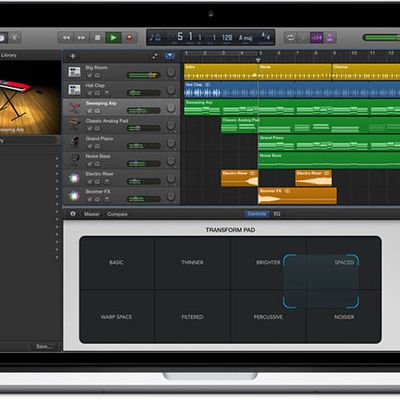 Apple has updated its GarageBand for Mac website to confirm that the music creation software will be updated with new features on June 30 alongside the launch of Apple Music, as noted by Macworld editor Kirk McElhearn on his personal blog Kirkville. GarageBand will gain new synth sounds and the software's built-in recording and editing features will be improved. Apple will be adding 100...