Apple Camp
By MacRumors Staff
Apple Camp Articles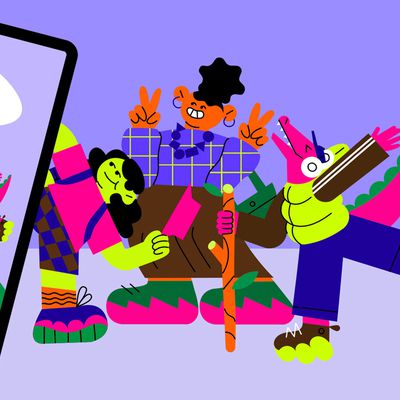 Apple is today accepting registrations for Apple Camp, a summer program for children held in Apple's retail stores. Apple is returning to a full Apple Camp schedule this year after hosting limited sessions last year. Apple Camp will take place each week from June 20 through August 31, with a new two-hour format for families. Participants in Apple Camp will be able to create a digital comic...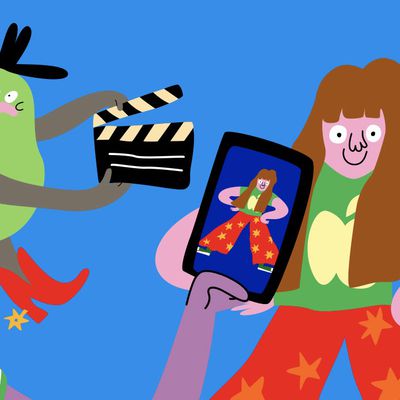 Apple today began accepting registrations for Apple Camp, a summer program for children that's held in Apple retail locations. Apple is hosting limited sessions in Apple Stores this year, a departure from last year when Apple Camp transitioned to an in-home experience. Apple Camp is open to children aged 8 to 12, but sessions are highly limited and generally only available in major cities...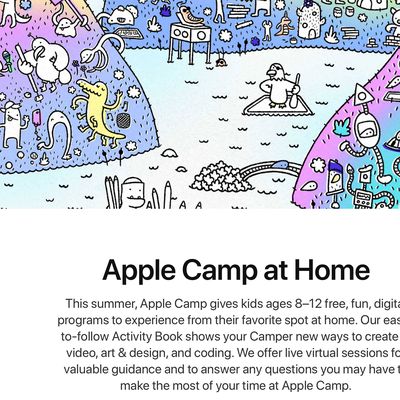 Apple won't be able to hold its traditional Apple Camp sessions for children this year as Apple Camp takes place in Apple retail stores, so the company has debuted a digital version instead. Apple Camp at home will provide kids aged 8-12 a series of digital programs focused on video, art, design, and coding. Apple plans to offer a self-guided activity book for kids to complete, along with ...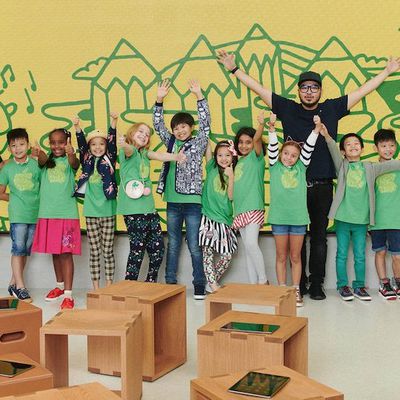 Update: Apple Camp registration is now open. This year's programs run between July 7 and August 3 in the United States, Canada, Mexico, and select European countries like Italy, France, Spain, Belgium, and Switzerland. Registration begins June 24 in additional countries, including the United Kingdom and Hong Kong. Apple has announced that registration for its annual summer camp for kids...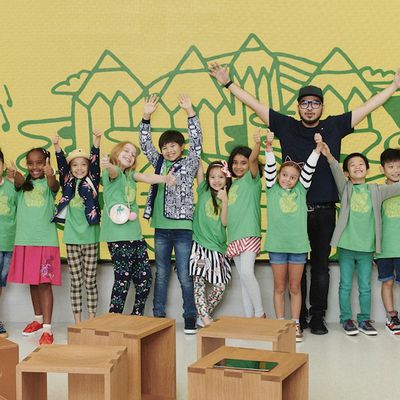 As it does every year, Apple today opened registration for its annual three-day "Apple Camp" event. At Apple Camp, kids between the ages of 8 and 12 can partake in hands-on projects at Apple retail locations by choosing one of three tracks and spending 90 minutes per day for three days "immersed in their chosen subject." The three programs include "Coding with Sphero Robots", "Beat Making...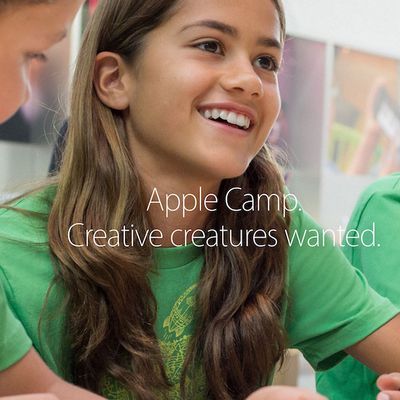 Following the worldwide debut of "Today at Apple," Apple in July will launch this year's summer camps for kids at its retail stores, aimed at those between ages 8 and 12. The free "Apple Camp" will educate kids on how to create characters, make movies, design storybooks, code robots, and more while using Apple products (via Macworld). Apple Camp's workshops this year include Coding Games and ...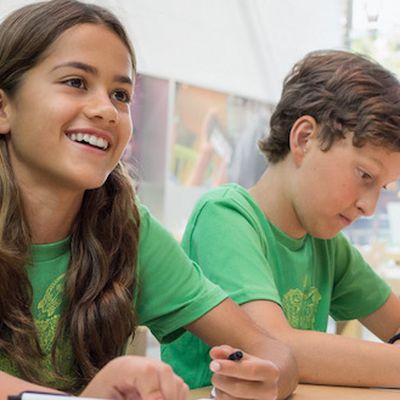 Apple has opened registration in the U.S. and a number of other countries (links below) for its annual Apple Summer Camp, where kids aged 8 to 12 can attend a company retail store and learn how to create interactive books and movies using Apple products and software, ranging from iBooks Author on Mac to iMovie on iPad. Apple's summer workshops will be hosted between 10:30 a.m. and 3:30 p.m....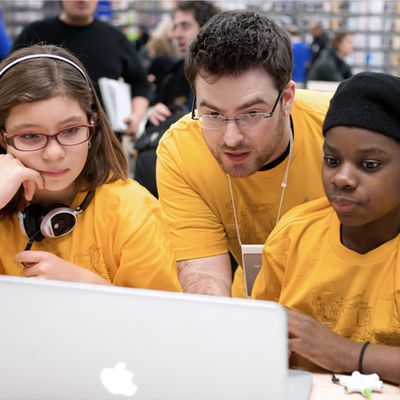 Apple has opened registration for its annual Apple Camp three-day workshops where kids aged 8 to 12 can visit a retail store and learn how to make movies or create interactive books using software such as GarageBand, iBooks Author and iMovie on iPad and Mac. This year's two free workshops are called "Stories in Motion with iMovie" and "Interactive Storytelling with iBooks." Apple's summer...