Amazon Prime Video
By MacRumors Staff
Amazon Prime Video Articles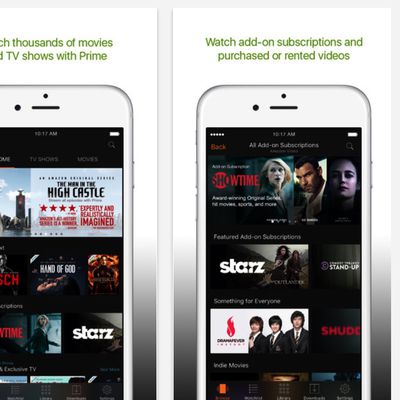 Amazon has repositioned its Prime Video service as a standalone $8.99 monthly subscription deal with the option to cancel at any time. Prior to Sunday night, Amazon's video streaming service was only available to U.S. customers as part of the annual $99 Amazon Prime bundle, which qualified subscribers for free shipping from the company's online retail store, unlimited music streaming, and...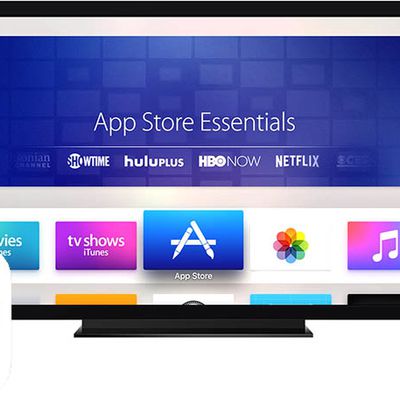 Last month, Amazon removed all Apple TV and Chromecast product listings from its website because the devices do not offer its Prime Video streaming service, which the online retailer said may cause confusion for customers. Nearly a month later, the new Apple TV remains unavailable on Amazon, but that could soon change. Amazon appears to have confirmed to engineer Dan Bostonweeks that it is...

Amazon plans to stop selling some streaming video devices that compete with its Fire TV and Fire TV Stick, reports Bloomberg. It will no longer offer Google's Chromecast or Apple's Apple TV for sale in its online store. Amazon today sent an email to marketplace sellers notifying them of the upcoming change. The site plans to disallow new listings for the product and remove existing inventory ...

Amazon's Prime Video streaming service today announced the ability for its users to download television shows and movies to an iPhone, iPad, or Android device (via Re/code). The service had previously supported such a feature, but it was exclusively available for Amazon's own Fire tablets, with today marking the first expansion onto Apple's smartphones. The feature will let Prime users...