Apple to Announce Amazon Prime Video for Apple TV at WWDC
Apple plans to make a major Apple TV announcement at WWDC that should delight Amazon Prime subscribers - the addition of an Amazon Prime Video app for the Apple TV.
The news comes courtesy of BuzzFeed's John Paczkowski, who often accurately shares details on Apple's plans ahead of events. According to Paczkowski, sources of Apple's plans say the company will announce an Amazon Prime Video app during its keynote event.
There are tentative plans for the app to go live in the summer, but its official release date could change.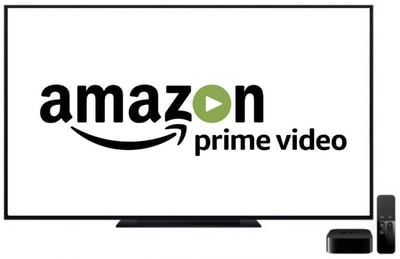 With Amazon Prime Video on the Apple TV, Amazon also plans to resume offering the Apple TV through Amazon.com. Amazon stopped offering the Apple TV and the Google Chromecast in 2015, citing Amazon Prime Video incompatibility as the reason why. It is not known when the Apple TV will return to the Amazon website.
News of a potential deal between Apple and Amazon that would see the app made available on the Apple TV first surfaced last week. At the time, Apple and Amazon were said to be close to an agreement, and now an agreement has been reached.
Amazon Prime Video is one of the only major streaming video services that is currently absent from the Apple TV, and Apple TV owners have long wanted to see the Prime Video app on Apple's device.