Apple Settles 7-Year Wi-Fi Chip Patent Dispute With Caltech
Apple and its Wi-Fi chip supplier Broadcom have reached an agreement with the California Institute of Technology (Caltech), putting an end to a years-long legal battle over wireless communication patents, reports Reuters.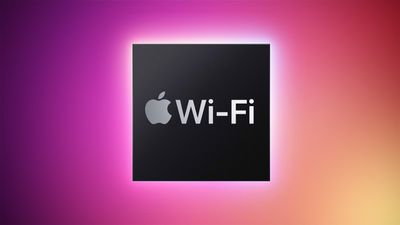 The terms of the settlement have not been shared, but Caltech will be dropping its lawsuit against Apple and Broadcom with prejudice, preventing Caltech from refiling in the future.
Caltech sued Apple and Broadcom way back in 2016, accusing the two companies of infringing on a series of Wi-Fi patents covering encoding and decoding circuitry for improving data transmission and performance. The iPhone, iPad, Mac, and Apple Watch were all targeted in the suit for using Caltech technology.
Apple ended up countersuing in an attempt to have the patents invalidated, a tactic that was unsuccessful. In 2020, a jury decided that Apple and Broadcom had indeed infringed on Caltech's patents, and Apple was ordered to pay $838 million, while Broadcom was told to pay $270 million.
The two companies combined were ordered to pay $1.1 billion, which would have been one of the largest payouts in U.S. history for a patent dispute. Apple and Broadcom appealed the decision, and the U.S. Court of Appeals for the Federal Circuit ultimately decided that while the two companies had infringed on Caltech patents, the damages award was not justified. The prior court had used a two-tier system to award damages based on different royalty rates, which the appeals court said was "legally unsupportable."
A new trial was ordered, which would recalculate the amount that Apple and Broadcom would need to pay to Caltech. Rather than undergoing a second trial, Apple, Broadcom, and Caltech back in August told the court that a potential settlement was in the works, and now the settlement is official.