Valve Says Counter-Strike 2 for macOS Not Happening Because There Aren't Enough Players on Mac to Justify It
Valve on Monday said it has no plans for a macOS version of the recently released game Counter-Strike 2, the follow-up title replacing the hugely popular FPS Counter-Strike: Global Offensive.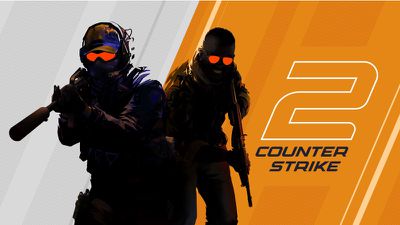 Valve confirmed its decision and gave its reasons in a newly published Steam support FAQ:

As technology advances, we have made the difficult decision to discontinue support for older hardware, including DirectX 9 and 32-bit operating systems. Similarly, we will no longer support macOS. Combined, these represented less than one percent of active CS:GO players.

Moving forward, Counter-Strike 2 will exclusively support 64-bit Windows and Linux.
Last month's release of Counter-Strike 2 forced a 26GB update for everyone with CS:GO, including Mac users, but after installation those on macOS soon discovered that the update makes the original game as well as the update unplayable because of the lack of support and no rollback option.
Valve now says Mac players will be eligible for a Prime Status Upgrade refund if most of their CS:GO playtime was on macOS and they played CS:GO on a Mac between the announcement of the Counter-Strike 2 Limited Test (March 22, 2023) and the launch of Counter-Strike 2 (September 27, 2023), regardless of when they purchased their Prime Status Upgrade. Valve will offer the refunds until December 1, 2023.
Valve added that those who wish to continue playing CS:GO on macOS will be able to access a legacy version or "frozen build" of the game, which has all the features of CS:GO except for official matchmaking. Support for this version of CS:GO will end on January 1, 2024. After this date, the game will still be available, but certain functionality that relies on compatibility with the Game Coordinator (e.g., access to inventory) may degrade and/or fail, according to Valve.
Despite Valve's refund offer to Mac users, the news that a macOS version of Counter-Strike 2 is not in active development will come as a bitter blow to many players. Though CS:GO launched all the way back in 2012, it's still one of the most popular FPS games available today, with tens of millions of players logging in each month. So even if less than 1 percent of the user base is on Mac, that could still account for hundreds of thousands of players.
Regardless of numbers, one of the reasons Valve is reluctant to develop CS2 for Mac is that Apple devices do not provide native support for the Vulkan API that the game is based on. Vulkan was designed to succeed OpenGL and address some of the latter's shortcomings, and while there is an open-source library called MoltenVK that provides a Vulkan implementation on top of Apple's Metal graphics API, it still lacks some of Vulkan's advanced features.