Apple Adopts Tighter Chinese App Store Rules, Closing Foreign App Loophole
Apple has started requiring new apps to show proof of a Chinese government license in order to be listed on the China App Store, as the company joins rival app stores that adopted the policy years earlier to meet tightening state regulations (via Reuters).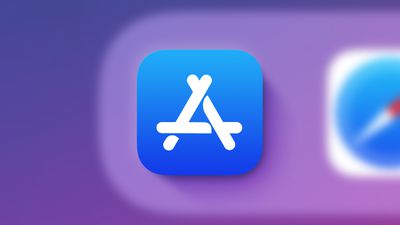 Apple last Friday began requiring an "internet content provider (ICP) filing" from developers when they submit new apps to be published on the local App Store. An ICP filing is the state registration system required for websites to operate legally in China.
To get the license, developers must have a company in China or work with a local publisher, a requirement that has stymied take-up by a large number of foreign apps.
Most local app stores including those operated by Tencent and Huawei have adopted the filing since at least 2017, so Apple is simply falling in line with a recently updated policy that is already established in China's software publishing industry.
China already blocks the websites of many popular western social media apps like Instagram, Facebook, and YouTube, but iPhone users in China have been able to download their apps from Apple's ‌App Store‌ by using unauthorized VPN services that connect them to an internet server outside the country.
Under new rules issued in July by China's Ministry of Industry and Information Technology, Apple will no longer be able to offer such apps in its China ‌App Store‌ from next July unless the app operators are registered with the government.
Chinese officials last week reportedly told Apple staff that the company must strictly implement the rules banning unregistered foreign apps, thereby closing the loophole allowing Chinese ‌iPhone‌ users to download them. Apple was said to have been told that the new rules are needed to crack down on online scams, pornography, and the circulation of information that violates China's censorship rules.
Most foreign app operators are unlikely to register with the Chinese government, because doing so would force them to comply with data transfer and censorship requirements. This will leave Apple with no choice but to remove them or face legal sanctions.
Note: Due to the political or social nature of the discussion regarding this topic, the discussion thread is located in our Political News forum. All forum members and site visitors are welcome to read and follow the thread, but posting is limited to forum members with at least 100 posts.