iPhone 15 Models Support USB-C to Ethernet for Faster Internet Speeds
Following the launch of the iPhone 15 series today, a few readers of our website have reached out to highlight that the devices support USB-C to Ethernet adapters, allowing for a wired internet connection with faster download speeds than Wi-Fi.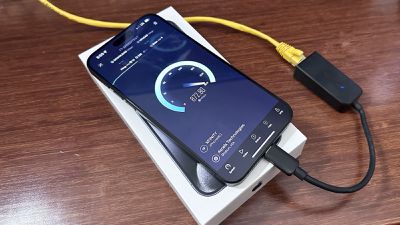 Apple confirmed this information in a
support document
last week, with USB to Ethernet adapters listed as compatible with iPhone 15 models. When an iPhone is connected to an Ethernet cable, an otherwise hidden Ethernet menu appears in the Settings app with IP-related information and various configuration options.
One reader informed us that their iPhone 15 Pro connected to Ethernet achieved a peak download speed of over 800 Mbps in a speed test.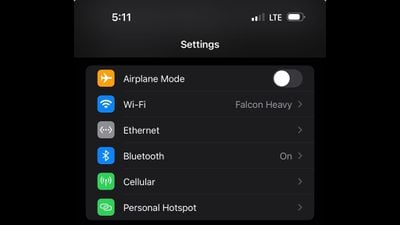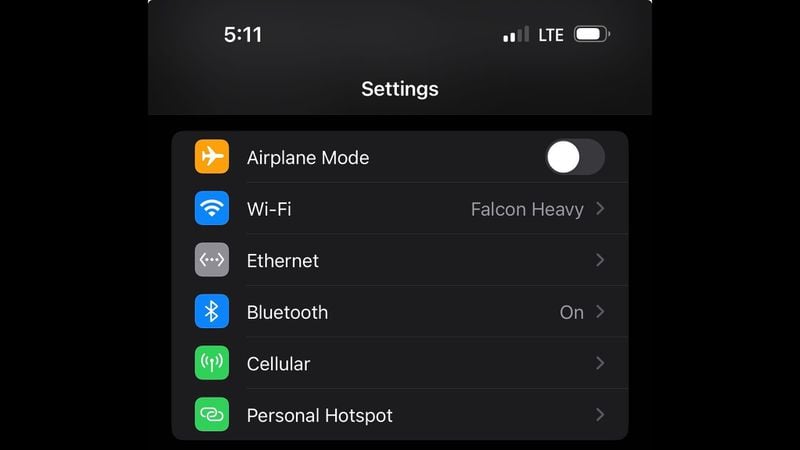 While this is one of the various clever ways that the USB-C port on the iPhone 15 models can be used, it should be known that previous iPhones with the Lightning connector also supported Ethernet with an adapter. Nevertheless, we have decided to highlight this information as a helpful tip since it is getting attention.
All four iPhone 15 models launched today in the U.S. and more than 40 other countries.