Apple Launches New 6TB and 12TB iCloud+ Plans
Apple today launched the two new iCloud+ plans that it announced during last week's iPhone-centric event. The 6TB and 12TB ‌iCloud‌+ plans can now be purchased through the ‌iCloud‌+ interface as higher-tier options that join the existing 50GB, 200GB, and 2TB storage plans.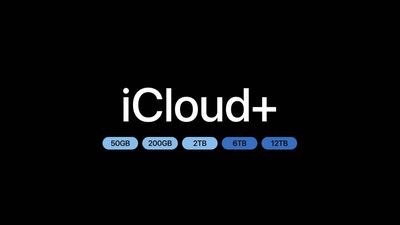 The 6TB plan is priced at $29.99 per month, while the 12TB plan is priced at $59.99 per month. Apple suggests that the 6TB plan is ideal for photographers and content creators, while it says the the 12TB plan is aimed at "advanced users."
Apple's new 6TB and 12TB plans can be shared with family members, allowing multiple people to take advantage of the storage increase if Family Sharing is in use.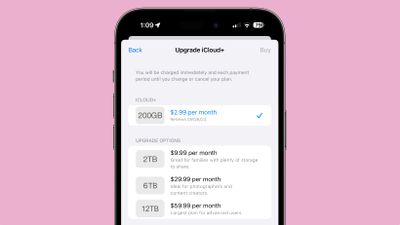 ‌iCloud‌+ has a number of benefits, including Private Relay for private Safari browsing, Hide My Email for generating single-use email addresses for each website, HomeKit Secure Video to store footage from HomeKit cameras, and support for custom email domains that can be used with an ‌iCloud‌ email address.