macOS Sonoma Simplifies Restoring a Mac in DFU Mode
With the macOS Sonoma update that's coming this fall, Apple is making it simpler to revive or restore a Mac that is stuck in DFU mode. With the new software, you can initiate a Mac-to-Mac restoration process right from the Finder app.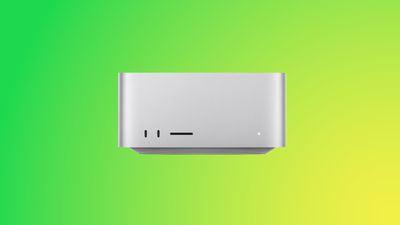 In macOS Ventura and earlier, reviving or restoring a Mac requires a second Mac that has the Apple Configurator app installed, but in ‌macOS Sonoma‌, Apple Configurator is no longer required.
New in macOS Sonoma: You can now use one Mac to revive or restore another Mac that's in DFU mode right from Finder. Previously you needed to install Apple Configurator to do this but now it's built in! Accidentally stumbled upon this while playing around with some stuff. pic.twitter.com/NaUdGuTFZl — Aaron (@aaronp613) August 15, 2023
Restoring or reviving using Finder is basically the same process as
restoring with Configurator
, just without the need for additional software. The two Macs will still need to be connected to one another through a USB-C cable, and the same steps will likely apply. Both machines will need to have ‌macOS Sonoma‌ installed to use Finder for a restore.
DFU mode can occur when there is a power failure during a macOS update or upgrade, leading to a Mac that is unresponsive. In this situation, a second Mac is required to get the affected Mac back to a functional state.
‌macOS Sonoma‌ is in beta testing at the current time, and is expected to see a launch in a month or two.