YouTube Premium Quietly Hikes Subscription Prices in the US [Updated]
Google has quietly increased its YouTube Premium subscription prices for newcomers in the United States (via 9to5Google).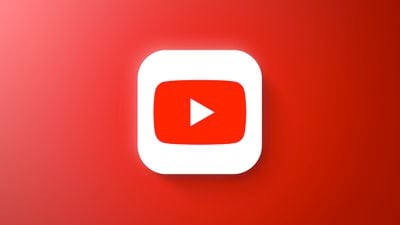 Individual YouTube Premium subscriptions now cost $13.99 per month, up $2 from the previous $11.99 price. Signing up to a monthly subscription from within the iOS YouTube app has also increased to $18.99, up from $15.99.
Annual plans have gone up from $119.99 to $139.99, introducing a $20 hike, while the student plan has also gone up from $6.99 per month to $7.99 per month. The only plan that is unchanged is the family plan, which is still $22.99 per month.
YouTube is also raising the price of Music Premium from $9.99 to $10.99 per month.
Google hasn't officially announced the price hikes yet, but the increases are already evident on YouTube's Premium plan sign-up webpage. For non-subscribers, YouTube Premium's 1-month free trial offer is still in place.
Presumably existing subscribers will be informed soon that they will begin paying the new prices at some point, perhaps when their monthly or annual memberships are up for renewal, but we'll have to wait for an official announcement to know for sure.
In the United Kingdom and elsewhere, YouTube Premium subscription prices appear to be unchanged - at least for now.
YouTube Premium provides ad-free video playback, the ability to play videos while using other apps or while a device's screen is locked, an option to download videos for offline playback, and more.
Update: YouTube has informed existing subscribers on a month-to-month plan that they will receive at least three months of service at their current price before the price increase goes into effect. Customers are receiving emails about the upcoming price increase, and will be informed again 30 days before the price increase happens.