Apple Shares Full First Episode of Sci-Fi Show 'Silo' on Twitter
To promote the finale of popular Apple TV+ science fiction series Silo, Apple today shared the full first episode of the series on Twitter.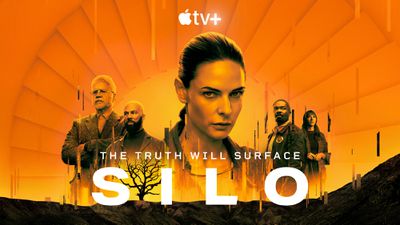 Taking advantage of the Twitter functionality that allows for longer form video, Apple shared the hour-long episode through its ‌Apple TV+‌ account. The episode can be watched directly on Twitter, with no ‌Apple TV+‌ subscription required.
The first episode of the show is also available on the ‌Apple TV+‌ website and through ‌Apple TV+‌ apps for those who don't subscribe, but a subscription is required to watch all subsequent episodes.
Silo is one of the latest ‌Apple TV+‌ shows, and it is based on the "Wool" novel by Hugh Howey. The show stars Juliette as the "sheriff" of an underground silo, focusing on her efforts to uncover the secrets of the silo and what's going on at the surface.
Silo's 10th episode and season finale is set to premiere on Friday, June 30. The show quickly became one of the most popular offerings on ‌Apple TV+‌ following its launch, and it has received positive reviews from fans and critics.