YouTube Working on 'Playables' Gaming Service
YouTube appears to be developing a new gaming service called "Playables," according to The Wall Street Journal. The service allows users to play games on mobile devices or desktop computers, and it is being tested with Google employees internally.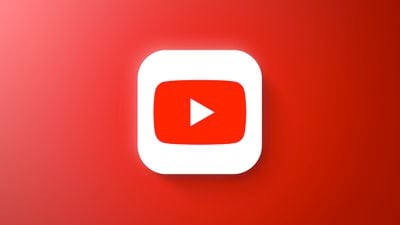 Playables appears to offer instant-play games through the YouTube website or YouTube mobile apps, offering an alternative to video content. In a statement, a YouTube spokesperson told The Wall Street Journal that "gaming has long been a focus at YouTube" and that the company is "always experimenting with new features," but the spokesperson declined to comment specifically on Playables.
Google previously had the Stadia cloud gaming service, but announced plans to shut it down last September. Google said that the service was not able to gain the traction that Google had been expecting, and Stadia was officially shuttered in January 2023.
Playables does not offer the same cloud based gaming as Stadia, focusing on simple games rather than console titles. One of the available games is Stack Bounce, an arcade game where players smash bricks with a ball.
There is no word on when Playables could see a public launch.