Google's Stadia Cloud Gaming Platform Shuts Down Today
Google is officially shutting down its Stadia cloud gaming service today, Wednesday, January 18, after having failed to gain the traction that the company was expecting. Google servers that host the service are due to shut down at 11:59 p.m. Pacific Time.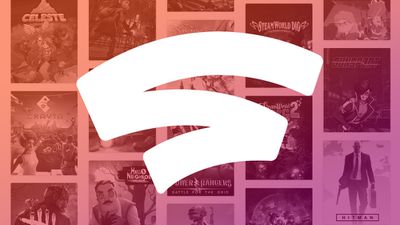 Launched in November 2019, the service was designed to allow for cloud-based gaming across a range of devices, including PCs, Chromebooks, Macs, iPhones, and iPads.
Reports began emerging in early 2021 of Stadia's underwhelming uptake among gamers, shortly after Google's decision to kill its only in-house Stadia game development studio, Stadia Games and Entertainment (SG&E), only two years into its life.
Since the service's shutdown was announced in September 2022, Google has been making good on its promise to refund anyone who made Stadia purchases over the course of its operation, including games, downloadable content, and controllers offered by the service. The company began processing refunds in November and previously said it expected to process the "majority" of refunds by the end of play today.
Stadia controllers are designed to connect directly to Stadia servers over Wi-Fi, instead of connecting to a console or PC, but each one contains an unused Bluetooth chip. Google is therefore offering owners a tool to make Stadia controllers capable of using Bluetooth, which will allow them to be used with local machines after Stadia's closure.
Heads up: this update will permanently disable Wi-Fi connectivity, so please wait to update your controller if you want to use it to play wirelessly on Stadia tomorrow. Update tool: https://t.co/o0iU2x0NsV — Stadia ☁️🎮 (@GoogleStadia) January 17, 2023
Google marked the closure by last week releasing one final Stadia game, Worm Game, which the developers used to test the service before it went live.
For months leading up to the closure, the Stadia store has been shuttered and all commerce ended on the Stadia platform, including in-game transactions. More information on refunds for Stadia users can be found on Google's website.