iPhone 14's Emergency SOS via Satellite Feature Saves California Hiker
Emergency SOS via Satellite, a feature introduced with the iPhone 14 models, over the weekend saved a hiker who was injured on a trail. As reported by ABC7, Juana Reyes was hiking a remote part of the Trail Canyon Falls in the Angeles National Forest when she suffered an accident.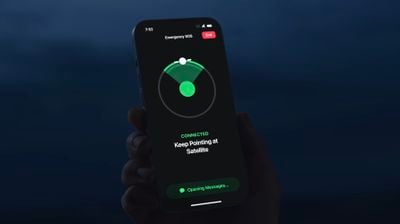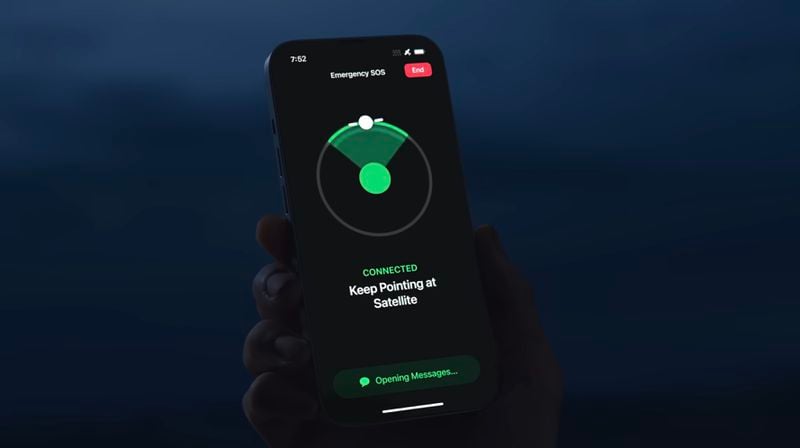 A part of the trail collapsed underneath her, breaking her leg. She had no cellular service, nor did the people who were with her, but she did have an ‌iPhone 14‌. "Thankfully, my phone has that SOS satellite feature I was able to connect to... I'm assuming satellites," she said.
The Los Angeles County Fire Department Air Operations Section was able to get to Reyes after receiving a satellite call. She was successfully air lifted to safety using a helicopter.
According to the Los Angeles County Sheriff's Department, three
iPhone
rescues have been conducted over the course of the year, one of which was in the same general area. Last December, a vehicle
went over the side of a mountain
on the Angeles Forest Highway in the Angeles National Forest, with Crash Detection and Emergency SOS via Satellite used to contact rescuers.
Emergency Satellite via SOS is available to all ‌‌‌iPhone 14‌‌‌ users, and it can be activated when an emergency situation occurs and there is no WiFi or cellular connection available. Emergency SOS via Satellite works in the United States, Canada, France, Germany, Ireland, and the UK.