iOS 17 Photos App Features One-Tap Crop Button When Zooming In
With the iOS 17 Photos app, Apple is making it easier to crop your photos to your specifications. When you zoom into an image, there's a new "Crop" button that appears in the upper right.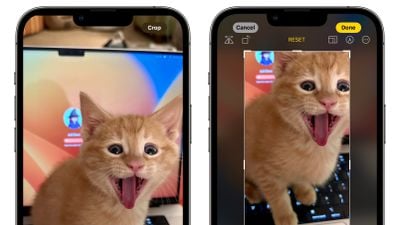 Tapping the Crop button brings up the crop interface with the zoom level that you've selected, so you can crop into the part of the image that you prefer with just a couple of taps. If you like your crop, tap on Done, and if you want to change anything, the full editing interface is available.
In iOS 16, cropping involves tapping into the Edit interface, choosing the crop tool, and adjusting the crop from there with either pinch zoom gestures or by dragging the corners of the cropping tool. You can still edit images in this way, but it's quicker to use the new zoom crop feature.