iPhone Features Interactive Widgets Starting With iOS 17
Starting with iOS 17, interactive widgets are now available on the iPhone across the Home Screen, Lock Screen, and the new StandBy mode. Apple gave some examples of what interactive widgets can be used for, including marking a reminder as completed, playing or pausing a song or podcast, and controlling accessories in the Home app, and there will be many more possibilities as third-party apps are updated with support.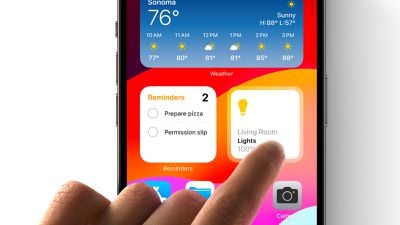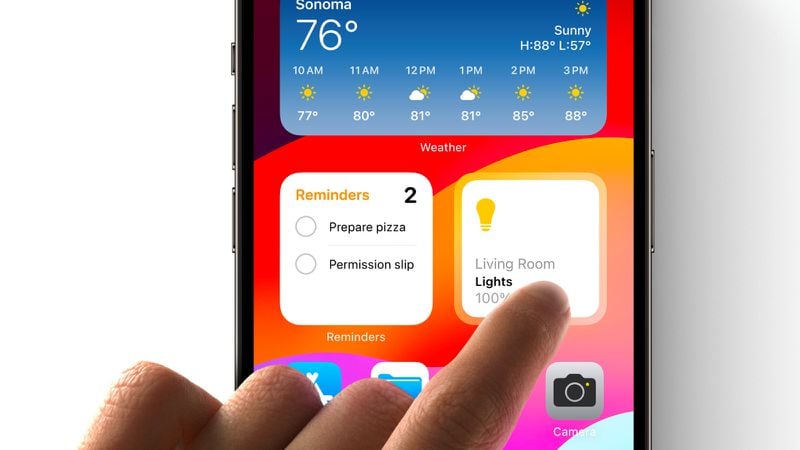 Introduced with iOS 14, Home Screen widgets offered limited functionality until now, as Apple did not allow developers to include interactive elements, such as scrolling, buttons, or animated transitions. Home Screen widgets were only allowed to present read-only information, and tapping on a widget would simply open the corresponding app. Now, users will be able to interact with widgets directly for some actions.
Interactive widgets are also available on the iPad's Home Screen and Lock Screen with iPadOS 17, and on the Mac's desktop with macOS Sonoma. All of the software updates are currently available in beta and will be released to the public later this year.