Apple Releases Beta Firmware Update for AirPods
Following today's keynote event, Apple has released a beta firmware update that is limited to developers, with the software adding some of the new features that were announced on stage.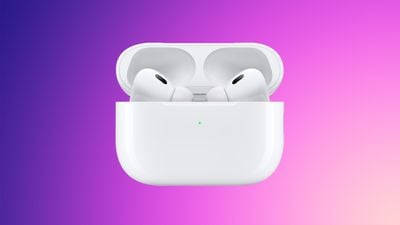 There's a new Adaptive Audio feature for the AirPods that combines Transparency and Active Noise Cancellation to dynamically match the conditions of the environment that you're in.
You can stay present in your environment while distracting noises are reduced, listening to music without missing what's going on around you. When someone is nearby, a conversation awareness option will lower the sound of the music and focus on voices, while also cutting out background noise.
The Adaptive Audio and conversation functions also work on calls to make it easier for you to hear the person you're speaking with while you're out and about.
Apple is also improving automatic switching across the Apple ecosystem, so you can swap between devices more quickly than before.
The new firmware is limited to developers at the current time.