Apple Says Thunderbolt Display and Original iPad Air Now Obsolete
Apple today added the Thunderbolt Display and the first-generation iPad Air to its obsolete products list, meaning the devices are no longer eligible for repairs or other hardware service at Apple Stores or Apple Authorized Service Providers.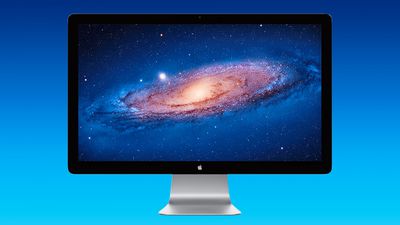 Apple classifies a product as obsolete once more than seven years have passed since the company stopped distributing it for sale. Apple discontinues all hardware service for obsolete products, and service providers cannot order parts for obsolete products. Both the Thunderbolt Display and the original iPad Air were discontinued in 2016.
Introduced in 2011, the Thunderbolt Display featured a 27-inch screen with 1440p resolution, a 720p camera, three USB 2.0 ports, a FireWire 800 port, a Gigabit Ethernet port, and a Thunderbolt port. Priced at $999, the Thunderbolt Display was the last Apple-branded monitor until the Pro Display XDR launched in 2019.
The original iPad Air launched in 2013 and featured a 9.7-inch display and the A7 chip. It was advertised as being 20% thinner and 28% lighter, and having 43% narrower display bezels, compared to the previous-generation iPad.
Apple also classified the fifth-generation entry-level iPad as vintage. Apple considers a product to be vintage once more than five years have passed since the company stopped distributing it for sale, but repairs and service may still be available until the product becomes obsolete in two more years, subject to parts availability.