Apple-Funded Study Suggests App Store Ecosystem Facilitated $1.1 Trillion in Sales in 2022
The App Store was responsible for an estimated $1.1 trillion in developer billings and sales in 2022, according to an Apple-sponsored study conducted by economists from Analysis Group. Apple shared the results of the study today as part of an ongoing effort to highlight the benefits of the ‌App Store‌ and the successes of developers who use the Apple platform.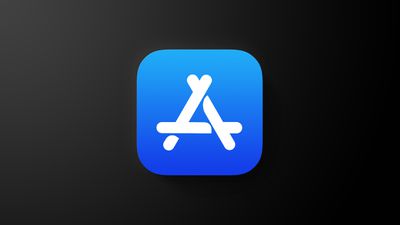 A total of $910 billion of the $1.1 trillion estimate comes from the sales of physical goods and services that happened outside of the ‌App Store‌, while $109 billion was from in-app advertising, and $104 billion was from digital goods and services. The estimate includes sales from businesses of all sizes, large and small, and for the physical goods and services, Apple did not collect commission.
Apple charges a 15 to 30 percent fee for app purchases, in-app purchases, and in-app subscriptions through the ‌App Store‌, but it does not collect a fee when customers do things like purchase groceries online or pay for an Uber ride using an Apple device. Note that in the study terms, "billings" is a reference to app purchases, in-app purchases, and subscriptions, while "sales" pertains to goods and services.

"We've never been more hopeful about -- or more inspired by -- the incredible community of developers around the world," said Tim Cook, Apple's CEO. "As this report shows, the App Store is a vibrant, innovative marketplace where opportunity thrives, and we're as committed as ever to investing in developers' success and the app economy's future."
There was a 29 percent increase in developer billings and sales year over year, with the travel and ride hailing services seeing the most notable growth. The ‌App Store‌ has seen steady growth over the last several years, going from $643 billion in 2020 to $868 billion in 2021, before crossing a trillion in 2022.


Analysis Group points out that direct app monetization is a "small fraction" of the commerce facilitated by the ‌App Store‌, with developers able to monetize through ad-supported content, goods and services sold outside of the ‌App Store‌, and physical goods and services.
The study suggests that beyond in-app purchases and subscriptions, the ‌App Store‌ provides a "trusted platform" for businesses to sell their products, and it points out the many policies that Apple has implemented to "foster user trust" and prevent fraudulent transactions.
In the 15 years since the ‌App Store‌ launched, developers have earned a total of $320 billion directly from the ‌App Store‌. There are 123 times more apps available now compared to the end of 2008, with more than 370 billion app downloads since launch. Games make up the largest number of apps, followed by business and education apps.
This is the second study from Analysis Group that Apple has shared this month, with the prior study focusing on the App Store successes of small businesses. Today's study offers a wider look at the total ‌App Store‌ ecosystem. Analysis Group has been providing similar reports for Apple since 2020 as Apple fights against ‌App Store‌ regulations across multiple countries.
The two studies published in May come amid rumors that Apple plans to begin supporting sideloading in Europe following the launch of iOS 17. The Digital Markets Act requires Apple to allow European customers to obtain apps outside of the ‌App Store‌ and to use alternate payment methods, and Apple will need to allow sideloading by 2024. Apple has argued against sideloading because it skirts the protections offered by the ‌App Store‌ and will require a complicated system where Apple collects a reduced commission from developers.
Sideloading will reportedly only be available in Europe where it is mandated, but other countries are considering similar legislation, and Apple is undoubtedly hoping to discourage regulators from adopting similar laws. In the United States, for example, the Open App Markets Act and the American Innovation and Choice Online Act would allow developers to use non-Apple app stores and alternative payment systems. Studies like this that are widely publicized work to further Apple's narrative about the size of the ‌App Store‌ ecosystem and the potential consequences of dismantling its protections.
Analysis Group's full study can be accessed through the Apple Newsroom article. It goes into more depth on both ‌App Store‌ ecosystem earnings in 2022 and 15-year growth metrics.