Porsche Taycan Gains Support for Apple Maps EV Routing
Porsche today announced that Taycan models in the United States are adopting Apple Maps EV routing in CarPlay, a feature that will direct Taycan owners to nearby electric vehicle charging facilities.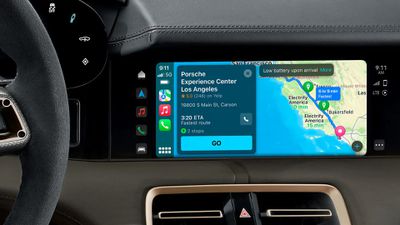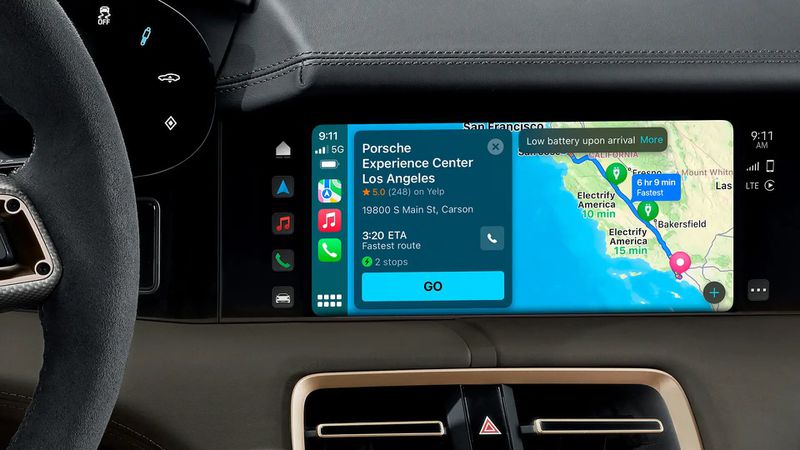 The Apple Maps EV Routing option will allow Taycan users to plan travel routes that include stops for charging. Prior to now, Taycan owners had to exit out of ‌CarPlay‌ in order to create a route that included charging stops.
Taycan vehicles include the Porsche Charging Planner, designed to optimize stops based on the anticipated state of charge upon arrival to a destination, traffic conditions, and average speed, but ‌Apple Maps‌ EV Routing is now available as an alternative for those who use ‌CarPlay‌.
‌Apple Maps‌ EV Routing uses real-time vehicle information to help customers get to their destination, with charging stops recommended when necessary. ‌Apple Maps‌ analyzes elevation changes along a route and other factors to determine when to suggest a charging stop, and if the vehicle's battery gets too low, it will provide a route to the nearest compatible charging station.
Porsche says that ‌Apple Maps‌ EV routing is available to U.S.-based Taycan owners who have installed the latest My Porsche app on their iPhones.