iPhone 15 Pro Max Again Rumored to Exclusively Feature Periscope Lens With Up to 6x Optical Zoom
As widely rumored, the iPhone 15 Pro Max will exclusively feature an upgraded Telephoto lens with periscope technology, according to Twitter account @URedditor. In a tweet today, the leaker said they finally independently confirmed this information.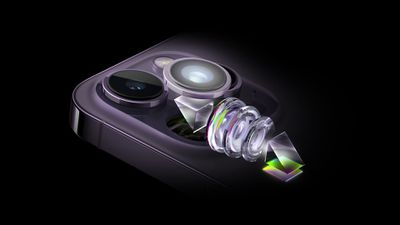 Last month, Apple analyst Ming-Chi Kuo reiterated that the periscope lens will enable up to 5x-6x optical zoom when shooting photos with the rear camera on the iPhone 15 Pro Max, compared to up to 3x on the iPhone 14 Pro and iPhone 14 Pro Max. When taking a photo, optical zoom does not have any blurriness when zooming in, like digital zoom does.
With a periscope lens, light absorbed by the image sensor is bent or "folded," allowing for a greater distance between the camera elements within the compact design of a smartphone. This technology allows for increased optical zoom and is already used by some Android brands like Samsung, Google, and Huawei, with phones like the Pixel 7 Pro and Galaxy S23 Ultra offering between 5x and 10x optical zoom.
Apple will launch the iPhone 15 Pro Max in September. Other upcoming models, including the iPhone 15, iPhone 15 Plus, and iPhone 15 Pro, are not expected to feature a periscope lens. For more details, read our periscope lens guide.
@URedditor was the first source to share alleged real-world images of the iPhone 15 Pro, but they do not have a long-term track record with Apple rumors.