Apple's Recent Beats Firmware Update Addressed Bluetooth Security Issue, AirPods Already Patched
Apple today posted a new support document outlining the security content of AirPods and Beats firmware updates, disclosing that the 5B66 firmware released yesterday for Beats Fit Pro and Powerbeats Pro addresses a vulnerability that could allow an attacker to gain access to your headphones.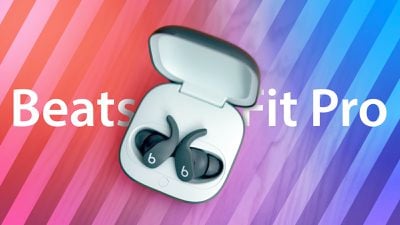 Available for: Powerbeats Pro, Beats Fit Pro

Impact: When your headphones are seeking a connection request to one of your previously paired devices, an attacker in Bluetooth range might be able to spoof the intended source device and gain access to your headphones.

Description: An authentication issue was addressed with improved state management.

CVE-2023-27964: Yun-hao Chung and Archie Pusaka of Google ChromeOS
The issue also affected all AirPods, AirPods Pro, and AirPods Max models with the exception of the first-generation AirPods, but Apple fixed the issue for those products with the 5E133 firmware update released last month.
Apple subsequently released another firmware update (5E135) for these models yesterday, but it's unclear what changes were included beyond unspecified bug fixes and other improvements.
AirPods and Beats models will automatically update their firmware if they are paired with an iOS device or Mac and are charging while within Bluetooth range of your device. Android users can update their Beats firmware using the Beats app for that platform.