Canal+ Subscribers in France to Get Full Access to Apple TV+ From April 20
Apple TV+ will be made available to every Canal+ subscriber in France at no extra cost from April 20, Apple has announced.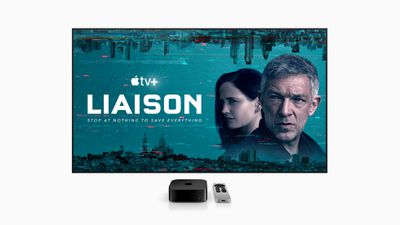 The move means millions of Canal+ customers will soon be able to access TV+ content directly on their existing set-top box – no separate app or subscription necessary.

"I've long admired Canal+ and their commitment to high-quality programming, so we couldn't be more excited to work with them to bring the award-winning films and series of Apple TV+ into even more homes across France," said Eddy Cue, Apple's senior vice president of Services. "This is an incredible offering for Canal+ customers. And through shows like Liaison and Drops of God, we remain committed to the country's creative industries and shining a spotlight on many of its best writers, directors, actors, and artists."
"For the first time in its history, the CANAL+ Group has chosen to offer access to content from a partner platform to all of its subscribers in France," said Maxime Saada, chairman and CEO of CANAL+ Group. "With this historic partnership, we are consolidating both our business as an aggregator, through carrying Apple TV+, and our business as a publisher, with the broadcasting of select Apple Original series on our CANAL+ channel, to the delight of our subscribers."
This is the second time Apple has joined forces with Canal+ to increase its presence in French homes. In May 2018, Apple partnered with the premium TV company to allow subscribers in France to opt to receive an Apple TV 4K on a rental basis in lieu of a traditional cable box.