iOS 16.4 Adds Support for PlayStation 5 DualSense Edge Wireless Controller
The iOS 16.4, iPadOS 16.4, macOS Ventura 13.3, and tvOS 16.4 updates add support for the PlayStation 5 DualSense Edge Wireless Controller, allowing it to be used with Apple devices.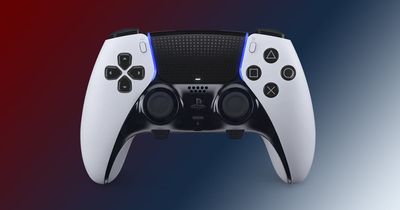 Though it launched in January, Apple devices have not supported the new PlayStation controller until now, with a number of PlayStation users complaining about a lack of support just last month.
Sony introduced the DualSense Edge back in October. It is designed to be "ultra-customizable," featuring standard, high dome, and low dome caps, half dome back buttons, and lever back buttons so pro gamers can swap out their controls.
The buttons on the back are a new addition compared to the standard DualSense, as are the updated joysticks and trigger buttons. The controller also supports profiles with preset controls for different games. Priced at $199 in the United States, the controller includes a braided USB-C cable, a connector housing, and a dedicated carrying case. It is similar to the Xbox Elite 2 Wireless Controller.