Expanded App Store Price Points Now Available for All App Purchases
Apple today announced that its expanded range of App Store price points is now available to developers for use with all ‌App Store‌ purchase options, including paid apps and one-time in-app purchases.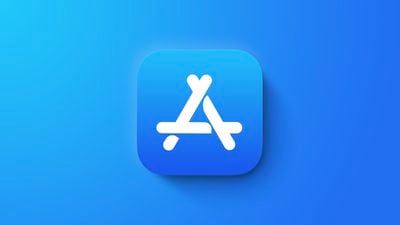 When the updated pricing options were first introduced in December, they were limited to auto-renewable subscriptions. Apple at the time said the pricing changes would also expand to other app and in-app purchases starting in spring 2023.
Apple now offers more than 900 price points, with the 100 highest price points available by request only. The price points start at $.29 and go up to $9,999.99 in the United States, so developers can set both lower and higher prices and choose more granular pricing options.

Choose from 900 price points -- nearly 10 times the number of price points previously available for paid apps and one‑time in‑app purchases. These options also offer more flexibility, increasing incrementally across price ranges (for example, every $0.10 up to $10, every $0.50 between $10 and $50, etc.).
Apple is also adding globally equalized pricing that follows the most common pricing conventions in each country or region, along with worldwide options for a base price.
Starting on May 9, Apple also plans to update pricing for existing apps and one-time in-app purchases across all 175 global storefronts, all of which will be globally equalized to a selected base country or region using publicly available exchange rate information.
More information about the changes can be found on Apple's website.