iPhone 15 Pro Models Again Rumored to Feature Improved LiDAR Scanner
Apple's next-generation iPhone 15 Pro and iPhone 15 Pro Max are once again rumored to feature an improved LiDAR Scanner supplied by Sony.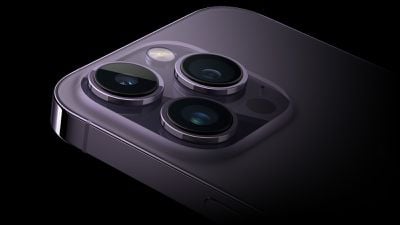 In a research note shared with investors this week, Barclays analysts Blayne Curtis and Tom O'Malley said Sony could supply the majority, if not all, of LiDAR Scanner components for the iPhone 15 Pro models launching later this year.
Sony could take a majority, if not all, of the share on the world facing sensor in this years' models with the company providing a module, VCSEL, receiver and driver. This is a negative headwind to both LITE and COHR which we view as likely.
Apple analyst Ming-Chi Kuo last month said Sony would replace Lumentum and WIN Semiconductors as the exclusive supplier of LiDAR Scanner components for the iPhone 15 Pro models. Kuo said Sony's solution is more power efficient and could result in the LiDAR Scanner offering improved performance at the same level of power consumption as now, or equal performance with less of an impact on battery life.
Introduced on iPhone 12 Pro models in 2020, the LiDAR Scanner can measure light distance and capture depth information, and the hardware is expected to remain exclusive to iPhone 15 Pro models. An improved LiDAR Scanner could be beneficial to augmented reality apps, Night mode photos, and camera autofocus.
Other rumored iPhone 15 Pro features include an A17 Bionic chip, a USB-C port, a titanium frame with solid-state buttons, thinner bezels around the display, and more.