Apple Seeds Third Betas of iOS 16.4 and iPadOS 16.4 to Developers
Apple today seeded the third betas of upcoming iOS 16.4 and iPadOS 16.4 updates to developers for testing purposes, with the software coming a week after the launch of the second betas.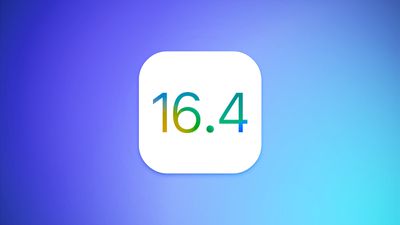 Registered developers are able to download the iOS 16.4 and iPadOS 16.4 updates over-the-air after installing the appropriate profile from the Developer Center. Going forward, beta updates will not require a profile and will instead be done directly on device through an Apple ID linked to a developer account.
iOS 16.4 and iPadOS 16.4 add new emoji characters, including shaking head, pink heart, light blue heart, donkey, moose, jellyfish, hyacinth, ginger, black bird, and more. There are 31 new emoji in total, including left and right hand options in several skin tones.
Safari Web Push notifications have been added on the iPhone and iPad, and you can receive them from websites that have been added to the Home Screen on your device. Web Push notifications are identical to the notifications that you get from websites on the Mac, and behave like any other iOS notification.
Third-party browsers like Chrome are now able to let users add websites and websites to the ‌Home Screen‌, and Apple has reintroduced the HomeKit architecture upgrade. There are also changes to Podcasts, minor updates to Apple Music, new options for Shortcuts, a reintroduced page turning animation for Apple Books, and more, with a full list of new features in iOS 16.4 and iPadOS 16.4 available in our features guide.