iPhone 15 Rumored to Feature RAM Improvements, 8GB Likely for Pro Models
The next-generation iPhone 15 series will feature RAM improvements, according to a new report from Taiwanese research firm TrendForce.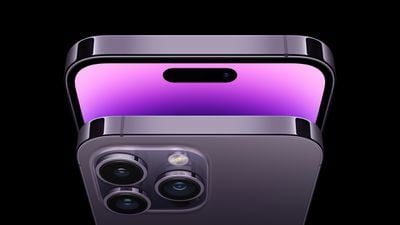 Apple will "bump up the capacity and specifications" of RAM for iPhone 15 models, the report claims. Based on this wording, there could be improvements to both RAM amounts and speeds across the iPhone 15 series, but no specific details were provided.
TrendForce previously said iPhone 15 Pro models would likely be equipped with 8GB of RAM, compared to 6GB for iPhone 14 Pro models. The standard iPhone 15 and iPhone 15 Plus will likely remain at 6GB of RAM, but it is possible these models could be upgraded to faster LPDDR5 RAM, as iPhone 14 Pro models were last year.
Increased RAM can benefit multitasking on the iPhone by allowing more apps to be open in the background simultaneously. Together with the rumored A17 Bionic chip for iPhone 15 Pro models, the RAM improvements would boost overall performance.
If the iPhone 15 Pro is bumped up to 8GB of RAM, it would be the first increase since the iPhone 12 Pro was released with 6GB of RAM.
Apple is expected to announce the iPhone 15 series at a September press event as usual. For more details about the devices, read our iPhone 15 and iPhone 15 Pro roundups linked below, which are updated regularly with the latest rumors.