RiotPWR Launches New Dual Lightning and USB-C Gaming Controller
RiotPWR, known for its line of gaming controller accessories compatible with Apple devices, today announced the launch of the RiotPWR Cloud Gaming Controller for iOS, which is designed to work with both Lightning and USB-C devices.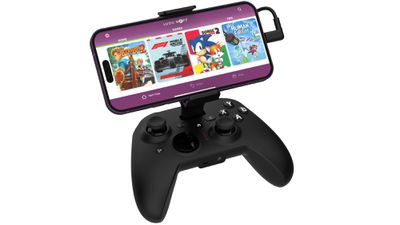 The new RiotPWR controller is equipped with Lightning and USB-C cables so that it can be played with Lightning-based iPhones and USB-C based iPads. It will also come in handy if Apple transitions to USB-C for the 2023 iPhone lineup, as is rumored.

"While competitors' controllers come in Lightning and USB-C variations, the design of those controllers limits users to that one connection ability. This means that iOS gamers would need to buy a brand-new controller to play on their future Apple devices such as iPads," said Fraser Townley, CEO of RiotPWR. "RiotPWR has always made future-proofing a priority when designing our controllers with our unique swappable and upgradable connection design."
Modeled after console controllers, the RiotPWR controller offers two joysticks, Xbox-like button options, and an eight-way D-pad. Passthrough charging is available to keep your device battery full, and a phone mount accommodates any phone case.
There's a built-in share button for streaming and recording gameplay or social media, along with audio DAC and headphone sockets.
The RiotPWR Cloud Gaming Controller can be purchased from the Apple website for $70.