Anker Recalls Model 535 Power Bank Due to Fire Risk
Anker recently announced that it is voluntarily recalling its 535 Power Bank (PowerCore 20K), as it can pose a fire and safety risk due to an overheating issue.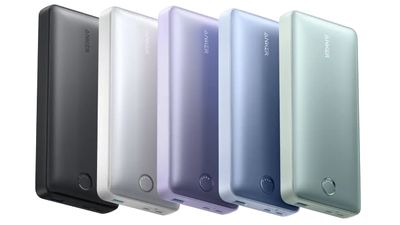 The 535 Power Bank retailed for $110, and it provided a 19,200mAh capacity with charging up to 60W. Anker advertised it for laptop devices. Model A1366 is the device that's being recalled, with the model number listed on the bottom of the battery.
Anker is working with local government agencies to ensure a safe recall process, and it is asking all customers who own the Anker 535 Power Bank to stop using the device and dispose of it at a facility that accepts lithium batteries.
According to Anker, a small number of devices are affected. One of the 535 Power Banks was cited as the "most probable cause" of a house fire in Maryland last week. The fire began in a suitcase that contained the Power Bank, which had been used the previous week. There were no other electrical devices in the suitcase that would have started a fire.
After disposal, customers who purchased one of the power banks can initiate a refund through the Anker website. An order number will be required, as will proof of purchase.
(Thanks, Jordan!)