Apple Discusses iPhone 14's All-New Internal Design With Increased Repairability
Apple's senior director of iPhone product design Richard Dinh recently spoke with The Sydney Morning Herald's Tim Biggs about the design of the standard iPhone 14 and iPhone 14 Plus, including internal changes that simplify repairs.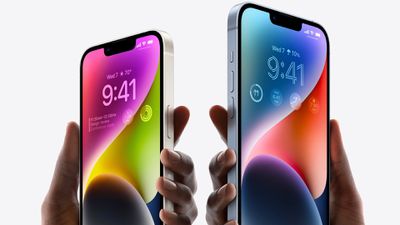 iPhone 14 and iPhone 14 Plus are equipped with a removable back glass panel for easier repairs, making them the first models that can be opened from both the front and back sides of the device since the iPhone 4S. The change does not extend to the iPhone 14 Pro and iPhone 14 Pro Max, which can still only be opened from the front side.
This new structural design with a central aluminum frame "helps to dissipate more heat across the entire surface more consistently," and the ability to access the logic board from either side of the device results in "improved repairability," according to Dinh.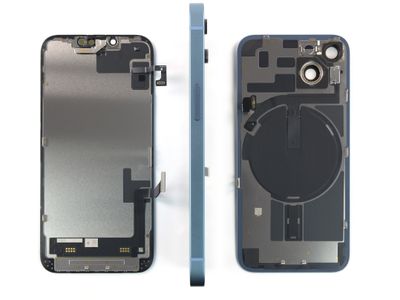 Image Credit: iFixit
iFixit's Kyle Wiens last year said the iPhone 14 represents
"the most substantial iPhone redesign" since the iPhone X
given the increased repairability. He added that the changes are "such a big deal that it should have been Apple's big announcement—the iPhone has been redesigned from the inside out to make it easier to repair."
Dinh also touched on Apple's approach to designing the standard iPhone models, noting that the company does not have any strict formula.
"We don't always follow a recipe, as much as maybe our customers would like to predict what we're going to go do next, but it always starts with the customer experience," he said, adding that "sometimes we do draw from the Pros because they're just incredible" and "sometimes we go do something different."