Some iPhone Users Complain of iCloud Backup Issues After Updating to iOS 16.3
iOS 16.3 appears to be impacting the iCloud Backup feature for some people who have upgraded to the new software, based on complaints on the MacRumors forums and the Apple Support communities.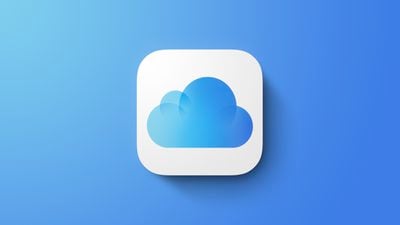 Impacted users have seen automatic ‌iCloud‌ Backup disabled, and attempting to turn on automatic backups results in the following message: "An unknown error occurred. Please try again later." With the error message, the "Back Up This iPhone" toggle under Settings > Apple ID > ‌iCloud‌ remains deactivated.
‌iPhone‌ owners who are experiencing this problem seem to still be able to manually activate an ‌iCloud‌ backup, but an iOS 16.3 bug appears to be preventing the setting from functioning as expected.
Some users were able to fix the problem by turning on two-factor authentication, leading to speculation that Apple is attempting to force people into using the extra authentication layer, but that does not seem to be the case. Two-factor authentication has not solved the problem for all users, and some people with two-factor authentication initially enabled have also had the same error. From one impacted user on the Apple Support Communities:
Same problem for me - iOS 16.3 on an iPhone and iPad - 2factor is turned on and have tried logging out and in of Apple ID and rebooting.
MacRumors reader GBstoic also complained that ‌iCloud‌ backup was not initially working after installing iOS 16.3, but that two devices were ultimately able to automatically backup even with the backup toggle turned off and no two-factor authentication enabled, suggesting an underlying error.
Two of my iOS 16.3 devices automatically backed up to iCloud when being charged today. This is despite the back up to iCloud option being turned off and me being unable to turn it on. Not sure that 2FA is the problem after all.
Multiple reports have indicated that some devices are continuing to back up even with the error message, but that is not the case for all users, so there could be multiple issues that are impacting ‌iCloud‌. While most reports are from ‌iPhone‌ owners, this is also a problem that is affecting the iPad as well, and all of the devices that are experiencing issues are running iOS 16.3 and iPadOS 16.3.
Despite speculation that Apple is attempting to force people into using two-factor authentication, there does not appear to be actual evidence that this is the case. The error message is vaguely worded, and if Apple was requiring two-factor authentication for ‌iCloud‌ Backup functionality, there would likely be a much more specific message providing an explanation.
It appears that this is an iOS 16.3 bug that will be addressed in a future update. For now, those impacted can do manual backups to keep their data safe.
Apple is working on an iOS 16.3.1 update that could include a fix for the ‌iCloud‌ issues, but there is no word yet on when that software update might be released.