New HomePod Facing Significant Delay in Certain Markets as Pre-Orders Continue
The new second-generation HomePod appears to have a significant backlog of pre-orders, delaying shipping dates by up to seven weeks in certain markets for Apple's latest smart speaker.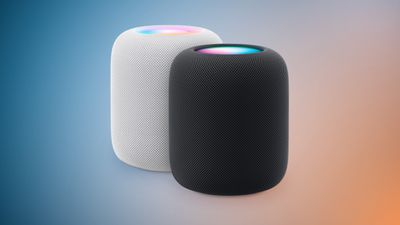 Last week, Apple announced a new HomePod with a slightly updated design, an S7 chip for faster performance and "more advanced" computational audio, a larger backlit touch surface, and other new features. Pre-orders for the new ‌HomePod‌ have been open for less than a week since its announcement on Tuesday, January 18.
In the United States, the midnight ‌HomePod‌ is estimated to ship in three to four weeks, much later than the ‌HomePod‌'s launch date of Friday, February 3. The white ‌HomePod‌, however, is listed as having no delay. In the United Kingdom, the midnight ‌HomePod‌ faces a five- to six-week delay in shipping. In other markets, such as Germany, both colors of the new ‌HomePod‌ face more than a month delay.
The updated ‌HomePod‌ comes approximately two years after Apple discontinued the original smart speaker. The original ‌HomePod‌ was not the market success Apple was hoping for due to several factors, including the speaker's $349 price at launch and limited features. Apple's new ‌HomePod‌ is its latest attempt to grow its presence in the smart home market, which Google and Amazon have dominated for several years.