Twitter Officially Bans All Third-Party Apps [Update]
Twitter this week confirmed that it is no longer permitting third-party developers to create Twitter clients, with the information quietly shared in an updated developer agreement that was spotted by Engadget. A new clause under Restrictions says that developers are not able to "create a substitute or similar service or product to the Twitter Applications."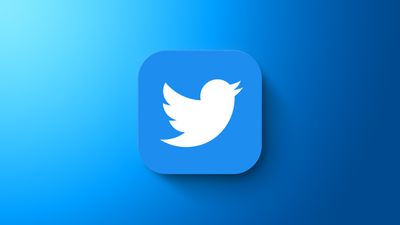 This wording effectively bans all third-party apps such as Tweetbot, Twitterrific, Aviary, Echofon, Birdie, and others, and makes it clear that third-party Twitter apps are not going to come back at this time.
Last Thursday, Twitter stopped providing API access to major Twitter clients like Tweetbot, causing them to stop functioning, but at the time, provided no explanation as to why the APIs were suddenly unavailable. Twitter remained quiet until Tuesday, when it cryptically said that it was "enforcing its long-standing API rules," a change that could cause some apps not to work.
Third-party developers at no point received any communication from Twitter nor any warning about the shutdown, and Twitter never offered insight into what API rules might have been violated. As it turns out, Twitter is implementing a policy change that simply blocks third-party clients.
All popular Twitter clients such as Tweetbot and Twitterrific are no longer working, and the Twitter users that depended on these apps will now need to use the official Twitter app on iOS or Android or the Twitter experiences on the web. By cutting off third-party Twitter apps, Twitter will be able to serve ads to all users on its platforms.
Third-party Twitter apps have been around for more than a decade, and they were a popular choice for those who do not care for the default Twitter interface. There have long been complaints about Twitter's own app and the web experience, with third-party clients able to offer a much more palatable interface for many.
Developers had no notice that their revenue streams were going to be cut off, and they were not able to inform customers who paid for their apps about the shutdown. As Twitter has no communications team, little else is known about this situation.
The developers behind Twitterrific confirmed that the Twitterrific apps for iOS and Mac have been pulled from Apple's App Stores as of today. Until this afternoon, Twitterrific for Mac was still functional, as Twitter had not uniformly cut off third-party clients.
We are sorry to say that the app's sudden and undignified demise is due to an unannounced and undocumented policy change by an increasingly capricious Twitter – a Twitter that we no longer recognize as trustworthy nor want to work with any longer.
Twitterrific subscriptions through iOS have been cancelled, and Twitterrific is asking subscribers not to request a refund from Apple as the loss of the Twitterrific revenue will have a notable impact on the business, and thousands of refunds could be devastating.
Update: Tweetbot has also shut down as a result of Twitter's ban. Tweetbot maker Tapbots will be transitioning to development on Mastodon client Ivory.
Say Goodbye to Tweetbot. We've been proud to serve you over the last 12+ years, but due to circumstances beyond our control, we have to shut down Tweetbot. Thank you so much for your patience and outpouring of support over these tough times at Tapbots. https://t.co/PjHePIkCpb pic.twitter.com/e45XXU7ugF — Tapbots (@tapbots) January 20, 2023