RIP Butterfly Keyboard: Apple Finally Completes Transition to Magic Keyboard
After years of complaints over sticky or unresponsive keys, Apple has finally finished transitioning its notebook lineup away from its issue-prone butterfly keyboard.
With the new 13-inch MacBook Pro featuring the same scissor switch Magic Keyboard as the 16-inch MacBook Pro, Apple no longer sells any new MacBook Pro or MacBook Air models with a butterfly keyboard. If you are browsing Apple's refurbished store, however, be aware that many of those models are still equipped with the butterfly keyboard.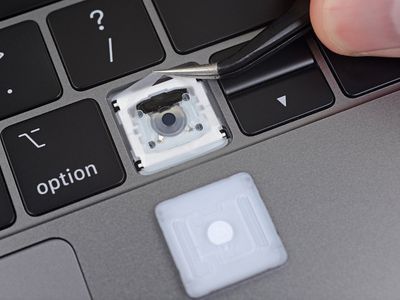 Image: iFixit
First introduced on the 16-inch MacBook Pro last year, the Magic Keyboard features a redesigned scissor mechanism with 1mm of key travel, an inverted-"T" arrangement for the arrow keys, and a physical Escape key next to the Touch Bar.
Models with more reliable Magic Keyboard:
2019 16-inch MacBook Pro
2020 13-inch MacBook Pro
2020 MacBook Air
Apple's butterfly keyboard suffered from issues with sticky, repeating, or nonfunctional keys. The company continues to offer free repairs to affected customers as part of its worldwide service program, and it even apologized over the matter last year, although it downplayed the issue and said that only a "small number" of customers were impacted.