Moment, known for both its Pro Camera app and its line of professional lenses for the iPhone, today debuted its latest lens offering, the Moment Fisheye 14mm Lens.
Priced at $119.99 (though available at a discount for the first 48 hours), the Moment Fisheye Lens works with Apple's new ‌iPhone‌ 11, ‌iPhone‌ 11 Pro, iPhone 11 Pro Max, and older iPhones using one of Moment's iPhone photo cases.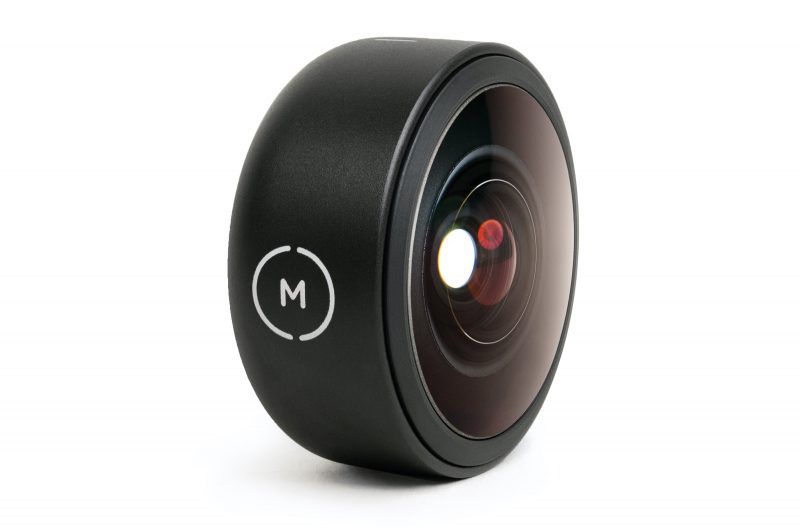 While Apple's newest iPhones have an ultra wide-angle camera lens with a 13mm focal length and a 120 degree field of view, it's lacking compared to the wide-angle camera because of its higher aperture, lack of optical image stabilization, and smaller sensor.
The Moment Fisheye Lens transforms the higher-quality wide-angle camera in the newest iPhones into an ultra wide-angle lens, offering up the same general capabilities but able to take advantage of the better camera technology in the wide-angle lens.
According to Moment, the Fisheye lens also offers a 170 degree field of view, which is 30 percent wider than the ultra-wide angle lens, so it gets even more in the frame. There is distortion with a Fisheye lens, of course, but the Pro Camera app for iOS is gaining a new distortion correction option to go along with the new lens.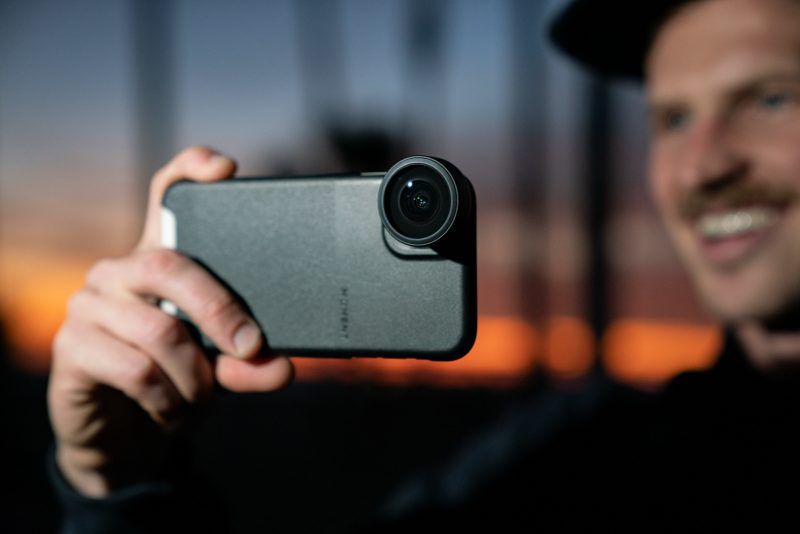 The app will feature a slider that will correct the bend in the image, allowing for a super wide-angle photo with less distortion. The lens screws right on to the Moment ‌iPhone‌ case, making it easy to attach, detach, and swap out with other lenses.
The Moment Fisheye Lens features a bi-aspherical design, which Moment says brings edge-to-edge clarity, taking advantage of 15 percent more of the image sensor than the company's previous Fisheye lens.


Because it can use the better camera in the ‌iPhone‌, it's sharper than the built-in ultra wide-angle camera, especially in lower lighting conditions, and it works with Night Mode.
The new Moment Fisheye 14mm Lens can be purchased from the Moment website. For the first 48 hours after launch, it will be available for $90, and after that, it will be priced at $120.